Master Bedroom w/ ensuite bath (upstairs)

JR Master Bedroom w/ ensuite bath (upstairs)

Bedroom 3 (Upstairs)

Additional Area

Two twin bunk beds (upstairs loft).
Excellent house for a ski trip
Reviewed on 2022-04-06 by
Ignacio
Updated on 2022-04-06
The house makes the perfect ski trip get away. It's the second time we have stayed in the house and we have had a great time skiing in and out of it with the home run run literally on the backyard. Relaxing very comfortably in the house after skiing just completes the perfect day. The house will always be our first option for our ski trips.
4 Star
Reviewed on 2021-04-05 by
David
Updated on 2021-04-05
We were a group of 8 - 4 adults and 4 teens and this was our third stay at the home. Location is fantastic and physically the home is in excellent shape. Managing company is very quick to respond to issues/questions. Would have been 5 star, but the home is not as well stocked as it should be, especially at this price point - e.g., fewer hot tub towels than there are beds, we found ourselves washing mugs so everyone could have hot chocolate.
Manager Response:
We appreciate you taking the time to review and provide us with your feedback. Our operations team is in the process of doing our Spring inventory check and we are working with the owner to get more hot tub towels and replace the missing mugs. We hope to have you back again soon!
experience at stellar ski townhome
Reviewed on 2021-03-22 by
Victoria
Updated on 2021-03-22
Beautiful house! very cozy and comfortable with a very nice view! Perfect location! will return for sure!!!
4 Star
Reviewed on 2020-07-20 by
Terry
Updated on 2020-07-20
5 Star except the home is very warm and uncomfortable in the summer. We were there in July and the house was too hot. We had to run the loud fans most of the day. Other than the heat, this house is great. Separate from the ownership, it was very disappointing that we could not use the gym or pool other than a pool reservation because of COVID. Of course this is not the fault of the property.
Manager Response:
Thank you for your review! Terry is correct - like the vast majority of homes in the area, this home does not have air conditioning. While fans are provided, we encourage guests to reach out to us on tips to keep the home cool during summer months. While she is correct that we have no control over the HOA limitations, we will always do our best to inform travelers about any updates that will apply to their stay. 
value is not there in this rental
Reviewed on 2020-03-05 by
teri c.
Updated on 2020-03-05
My group ski together every Prez Day weekend ea year. This house is the most expensive we have rented and the value simply was not there. These issues really have little to do with the management company but more to do with the owners. First day there we noticed that the wifi stunk. The owners need to invest in a booster as the two master bedrooms didn't always get a good wifi signal if one at all. Second - for a multi million $ house there were basic amenities missing besides the wifi. ~ not enough plates. The management company had to bring us more as we only had 6. ~no wine opener ~ no large mixing bowls ~ no platters ~ no broom, only a hand broom or vacuum ~ no blinds in the living room, which faces the ski run. ~ The house holds 10, however, the kitchen island only holds 6 seats. IN fact you can see in the pics that the island has 6 chairs, however, there is not room for more seats as there is the wine fridge and drawers in the island as well. Third - damages to the condo ~ stool - was in tatters. the Management company took the item away. ~ grout behind the sink in the kitchen - was gross. it was cracked and open. ~ stains on the green chairs in the loft ~ peeling paint in the master bath in the north bathroom which indicates the fan in the bathroom doesn't work well. ~ drawer pull in the master bath was half on. Why would you want your renters to see this? I have pictures of all of these issues. Fourth - things that did not work or work well.. besides the wifi ~ the lights in ea bunk ~ the light in the master bath cosmetic mirror ~ mini wine fridge - would randomly come open ~ HVAC - was crazy. one minute its is at temp and then one moment its in the high 70's and sounded like a freight train. Inevitably, it would come on at 12:30am. You could walk through the house and go from hot to cold in a matter of steps. This is ski in and ski out. Pls note that if you come from the Ritz to ski down to the house, there is a long catwalk and then an incline before you can go down the hill to the house. Otherwise you can take that run from higher up that run without the catwalk. Upside - the treehouse is in walking distance. no wine there so bring your own. ~ ski in/ski out was helpful inspite of the catwalk. ~ the style of furniture was cute. ~ convenient to the village and Ritz. ~ games throughout the house! ~ Hot tub I am perplexed the cost of renting this house considering all of these issues!
Manager Response:
We apologize that your group did not find value in this home. It is typically a crowd pleaser and sees very regular 5 star reviews.  We are glad you mentioned a few positives in your review as well, as this is a great home. To give future renters a bit of insight into the mentioned criticisms, we tested the functionality of all the amenities in the home prior to this group's arrival and things were as they should be. As is typical, we happily responded to concerns as they arose for this group. We confirmed that the internet was working appropriately, the stool repaired, kitchen supplies delivered, and  grout refinished. We also can assure guests that the heat working regularly throughout the home, but there are 3 Nest Thermostats for three different heating zones. Once the zones were used independently to adjust temperature levels, the home evened out in temperature. Future renters can rest assured that these issues have been reviewed and addressed and that no similar complaints have arisen since these guests departed.
Wonderful home and location
Reviewed on 2019-11-12 by
Josh
Updated on 2019-11-12
My family and I stayed here for several nights in October and couldn't have been any happier with our choice of where to stay. The home has every amenity we needed, was immaculately clean, was fully stocked with cookware, laundry room, etc., and had more than enough space for our one year old son to run around and tire himself out. The home is also very conveniently located right beside Northstar and in between Truckee and the Lake. Having never visited Lake Tahoe before, and with so many different neighborhoods and areas to choose from, we were quite fortunate to find this place in this location. I can't imagine there is a more convenient location for access to both Truckee and the Lake. Can't wait to come back when it's snowing and enjoy the benefits of its ski-in/out. Also, can't say enough good things about Tahoe Getaways. The staff there does a great job someone is always available for any questions or help you may need. Highly recommend Tahoe Getaways and this particular vacation home.
Family Vacation
Reviewed on 2019-06-25 by
Amy
Updated on 2019-06-25
Home was great!! I loved the kitchen. Location was beautiful!!! The only thing was that the upstairs got warm but the owners explained what to do to cool it down.
Wonderful Visit Again
Reviewed on 2019-05-07 by
Curt
Updated on 2019-05-07
Enjoyed bringing my family to this particular home for a second visit. It is always an easy experience with your company.
Reviewed on 2019-02-11 by
Brandi
Updated on 2019-02-11
Thank you!! Amazing place and location!! The service was the best part, you have very kind employees.
Great Ski In and Ski Out
Reviewed on 2019-01-28 by
Shelley E.
Updated on 2019-01-28
We had a wonderful time at this house. The location was perfect. Loved the open living area.
We'll be back
Reviewed on 2019-01-14 by
David
Updated on 2019-01-14
Excellent property. Great condition. Beautiful views. Ski-in / Ski-out (on a Blue run). Service office was very responsive to questions and requests, but home could have a bit more in terms of orientation information for guests to maximize stay (e.g., we learned about the pick-up service to the mountain randomly through a lift operator.)
Beautiful Mountain Home
Reviewed on 2018-09-06 by
Curt
Updated on 2018-09-06
Beautiful home in an upscale location. The management company was professional, responsive, and I look forward to bringing my family back to Tahoe.
Beautiful Mountain Home
Reviewed on 2018-08-28 by
Curt R.
Updated on 2018-08-28
Rating Details:The property manager was very helpful.The vacation rental was spotless.I was very happy with the location.I was very satisfied with the condition of the vacation rental.Overall, I recommend this vacation rental.Reviewer Comments:Beautiful home in an upscale location. The management company was professional, responsive, and I look forward to bringing my family back to Tahoe.
Excellent Home and Location
Reviewed on 2018-04-09 by
Molly
Updated on 2018-04-09
We stayed with two families of five, kids ranging from 9-14 years old. The house was very clean and an excellent location. We were very lucky that there was enough snow to keep Home Run open so we could board down for lunch and at the end of the day to enjoy the sun deck and hot tub. The acoustics were great in the house in that you could sleep without hearing others who were up later. The Tree House was very fun and a great place to go to get a break from skiing or boarding. I could only suggest that the home be better stocked with drinking glasses, bowls and plates. The bathrooms could use more towel hooks and hand towel holders near the sink. Overall an excellent place and great management. A better warning should be placed near the fireplace as to how hot the glass can get. Very satisfied with our experience and hope to come back to this beautiful place!
Perfect location and great access to Northstar
Reviewed on 2018-03-14 by
Jennifer
Updated on 2018-03-14
Great location for families that want to ski at Northstar. Amenities were great and the car service to and from the gondolas were convenient.
Family Christmas Ski Vacation
Reviewed on 2018-01-01 by
Theodore
Updated on 2018-01-01
Outstanding Northstar townhome! Perfect for our family of six - best vacation ever!
EXCELLENT STAY
Reviewed on 2017-11-28 by
Hongsi
Updated on 2017-11-28
HOUSE WAS CLEANED EVERTHING WAS FANTASTIC
Fantastic Tahoe Getaway
Reviewed on 2017-08-15 by
Hana
Updated on 2017-08-15
Our family loved this rental! The home had everything that we needed and it was beautifully appointed-- everything was brand new. I especially loved all the windows. We also loved the access to the Treehouse clubhouse: Nice little gym/locker room, game room for the kids, and great views all within walking distance. I can't wait to go back!
Manager Response:
So happy to hear it! We would welcome you back anytime.
Best place ever!!!
Reviewed on 2017-08-09 by
Helen
Updated on 2017-08-09
Our family loved this vacation home. We would love to rent this beautiful home again. It slept 10 people very comfortably. Some people in our group were disappointed that there was no A/C. Since the house sleeps 10, there should be at least 10 dinner plates. We did miss not having a kitchen table since the counter only sat 6. The house was extremely clean and loved the beds.
Manager Response:
So glad to hear you enjoyed your stay! We have double checked that the kitchen is now stocked with a full set of dishes for 10.
4th of July Celebrations
Reviewed on 2017-07-09 by
Joe and Juliana
Updated on 2017-07-09
Fantastic place for the entire family!
Lots of activities nearby.
[2]
JR Master Bedroom
1 Queen
Location
Stellar Ski-in Ski-out Townhome 8
Condo type
Summer 3 NT Stellar Ski-in Ski-out Townhome 8
Property Features
Additional Area Two twin bunk beds (upstairs loft).
Custom
Private Hot Tub
Outdoor Furniture (Seasonal)
Access to Fitness Center
Ski Shuttle Service
Access to Swimming Pool
Ski In/Ski Out
Access to Tennis Courts
Gas Grill
Wireless Internet
Cable Television
Gas Fireplace
Washer
Dryer
Dishwasher
Full Kitchen
Coffee Maker
Driveway Parking for 2
Garage Parking for 2
No Pets
Additional Sleeping Area
King Bed
NO A/C
Dining Area
Suitability
Children Welcome
Pets Not Allowed
Smoking Not Allowed
Minimum Age Limit 25
Free Parking
Fireplace
Decked area
Central heating
Hot Water
Private Living Room
Lock On Bedroom Door
Entertainment
Television
Games
Satellite or Cable Service
Laptop Friendly
Pool/Spa
Swimming Pool
Hot Tub
Jacuzzi
Jacuzzi/hot tub
Attractions
Autumn Foliage
Marina
Museums
Health Beauty Spa
Ski In Ski Out
Local Features
Babysitting
Fitness Center
Groceries
Hospital
Laundromat
Medical Services
Location Types
Mountain
Resort
Ski In
Ski Out
Mountain View
Mountain views
Skiing: property is in a ski resort
Ski View
Ski In / Out
More…
Don't wait -
43
people are currently interested in reserving this property!
Contemporary Ski-In/Ski-Out Luxury Townhome w/ Hot Tub and HOA Amenities

Master Bedroom (King)
JR Master Bedroom (Queen)
Bedroom 3 (Queen)
Private Hot Tub
Outdoor Furniture (Seasonal)
Access to Fitness Center
Ski Shuttle Service
Access to Swimming Pool
Ski In/Ski Out
Access to Tennis Courts
Gas Grill
Wireless Internet
Cable Television
Gas Fireplace
Washer
Dryer
Dishwasher
Full Kitchen
Coffee Maker
Driveway Parking for 2
Garage Parking for 2
No Pets
Additional Sleeping Area
King Bed
NO A/C
Dining Area
Available Specials
15012 Peak View Place
96161
Truckee
,
CA
United States
39° 16' 12.7668" N, 120° 7' 42.7944" W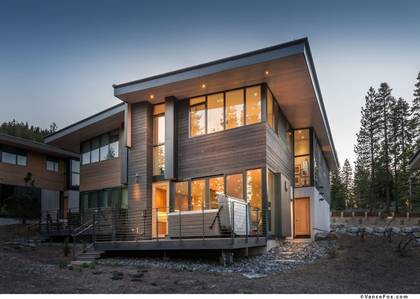 [10]
[11]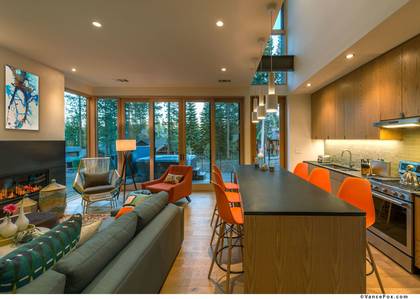 [12]
[13]
[14]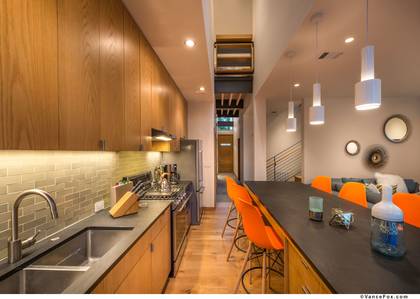 [15]
[16]
[17]
[18]
[19]
[20]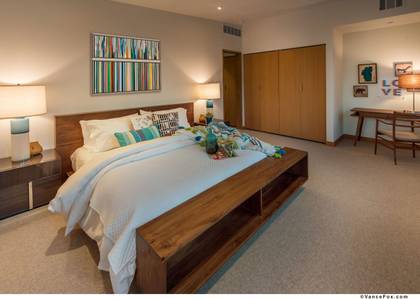 [21]
[22]
[23]
[24]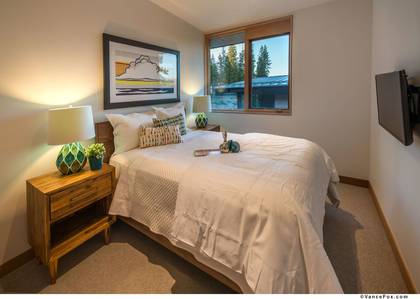 [25]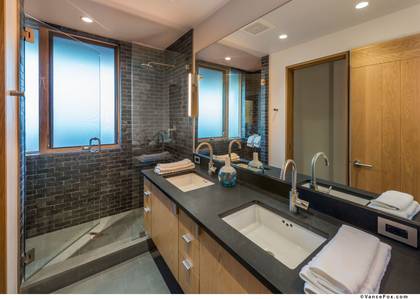 [26]
[27]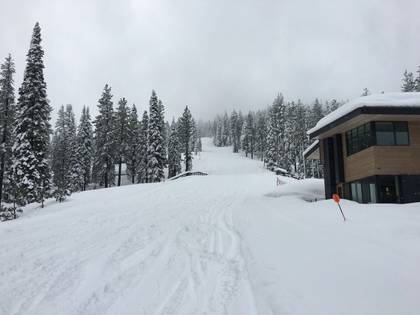 [28]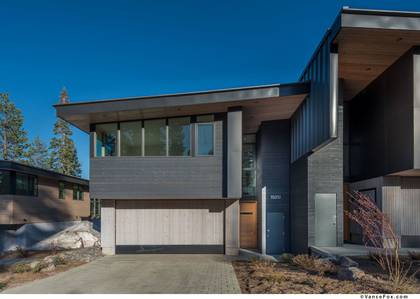 [29]
[30]
[31]
[32]
[33]
3 Bedrooms
2.5 Baths
Access to Fitness Center
Access to Swimming Pool
Additional Sleeping Area
King Bed
Additional Area
Ski In/Ski Out
With unparalleled mountain access and brand new construction, this environmentally sensitive, gorgeous Northstar Townhome sets a new bar for the ski-in/ski-out vacation rental market. Designed for the modern traveler, this home offers convenience and efficiency, while delivering killer views and high end comfort. With Stellar Townhome #8, there is no need to compromise.
Convenience is key when renting a mountain home, and it doesn't get any more seamless than this. Drive straight into the two car garage, and enter onto the ground floor living area for easy unloading. After a day on the slopes, take advantage of built in ski and gear storage. And did we mention the mountain access? Arguably the best ski-in/ski-out location in Northstar!
Professionally designed and decorated, this unit is an oasis of comfort and color. The home boasts two bedrooms with expansive mountain views, a third comfortable guest room, and an entertainment loft with two sets of twin bunks, all on the second story. Downstairs, the open living area features a flat screen television, gas fireplace, and dining area. The kitchen is equipped with Kitchen Aid Architect Series II stainless steel refrigerator, range, microwave, and wine fridge, granite counters, and white oak floors. And just through the sliding glass doors, soak in the brand new hot tub under the stars.
With access to a world class amenity complex, and within a convenient drive to Historic Downtown Truckee or the shores of Lake Tahoe, you may have just found your four season home away from home.
GOLE LEVEL PROPERTY
• 2200 Square Feet
• Hot Tub
• Ski-in/Ski-out
• Access to the newly opened "Tree House" amenities. Swim & Fitness Club
• Gas Fireplace in Living Room
• No Pets
ABOUT THE AREA
For the modern family seeking a mountain escape complete with unmatched amenities, Northstar California Resort combines California cool with high-end luxury. Halfway between Truckee, one of North America's coolest mountain towns, and the gorgeous North Shore of Lake Tahoe, Northstar is a destination on the rise, having poured nearly a billion dollars into creating Lake Tahoe's premier luxury snow sports experience.
In the winter, enjoy access to almost 100 trails and over 3,000 skiable acres, impeccable grooming, incredible tree skiing and enough variety to challenge every level of skier. Take advantage of world class terrain parks, cross country skiing, a youth Adventure Park, and a 9000 square foot ice rink surrounded by fire pits and a rink side bar.
A true four seasons resort, summer in Northstar is not to be missed. Play the 18 hole championship golf course, brave the bungee trampoline, or access one of the countless biking or hiking trails right outside your door. When you're ready for a day at the lake, sandy beaches await, only ten minutes from your door.
Rentals in the Northstar Mountainside Residences include access to the Tree House, a state of the art amenity complex, just a short walk from this home.
AMENITIES INCLUDE:
• Door to door shuttle service (peak periods only)
• Heated saline pool
• Sports facility with basketball, pickleball, and volleyball courts
• Outdoor fire pits
• Fitness center with locker rooms
• Game Room – shuffleboard, pool, arcade games
• Juice and coffee bar
POLICIES & DISCLOSURES:
1. Maximum Day Time & Night Time Occupancy is 8 adults and 2 children (under 16). 
2. Parking for 4 vehicles. Street parking is prohibited year-round.
3. Due to Extreme Fire Danger – The use of ANY outdoor firepit or fireplace is strictly prohibited at any of our rental properties. We appreciate your understanding and cooperation as we work to keep our community safe from wildfires
*Placer Good Neighbor Flyer [34] -
Placer County STR Permit Number STR21-81326
Amenities
Internet
Fireplace
Heating
Washer
Dryer
Parking
Garage
Living Room
Hair Dryer
Ironing Board
Linens Provided
Towels Provided
Iron
Internet Access
Cable/satellite TV
Parking space
Parking space Accessible
TV
Towels provided
Lock Box lock box
Dates
Price
11/27/2022 - 12/01/2022

$586

/nt

12/02/2022 - 12/03/2022

$689

/nt

12/04/2022 - 12/08/2022

$586

/nt

12/09/2022 - 12/10/2022

$900

/nt

12/11/2022 - 12/14/2022

$800

/nt

12/15/2022 - 12/15/2022

$896

/nt

12/16/2022 - 12/20/2022

$1,055

/nt

12/21/2022 - 12/22/2022

$1,991

/nt

12/23/2022 - 12/25/2022

$2,212

/nt

12/26/2022 - 01/03/2023

$2,800

/nt

01/04/2023 - 01/12/2023

$1,055

/nt

01/13/2023 - 01/15/2023

$1,213

/nt

01/16/2023 - 01/19/2023

$1,055

/nt

01/20/2023 - 01/21/2023

$1,400

/nt

01/22/2023 - 01/26/2023

$1,055

/nt

01/27/2023 - 01/28/2023

$1,400

/nt

01/29/2023 - 02/16/2023

$1,055

/nt

02/17/2023 - 02/20/2023

$1,989

/nt

02/21/2023 - 02/21/2023

$1,690

/nt

02/22/2023 - 02/23/2023

$1,944

/nt

02/24/2023 - 02/25/2023

$2,288

/nt

02/26/2023 - 02/27/2023

$1,213

/nt

02/28/2023 - 04/15/2023

$1,055

/nt

04/16/2023 - 04/20/2023

$586

/nt

04/21/2023 - 04/22/2023

$689

/nt

04/23/2023 - 04/27/2023

$586

/nt

04/28/2023 - 04/29/2023

$689

/nt

04/30/2023 - 05/04/2023

$586

/nt

05/05/2023 - 05/06/2023

$689

/nt

05/07/2023 - 05/11/2023

$586

/nt

05/12/2023 - 05/13/2023

$689

/nt

05/14/2023 - 05/18/2023

$586

/nt

05/19/2023 - 05/20/2023

$689

/nt

05/21/2023 - 05/23/2023

$586

/nt

05/24/2023 - 05/24/2023

$575

/nt

05/25/2023 - 05/27/2023

$667

/nt

05/28/2023 - 05/31/2023

$575

/nt

06/01/2023 - 06/03/2023

$667

/nt

06/04/2023 - 06/07/2023

$575

/nt

06/08/2023 - 06/10/2023

$667

/nt

06/11/2023 - 06/14/2023

$575

/nt

06/15/2023 - 06/17/2023

$667

/nt

06/18/2023 - 06/21/2023

$575

/nt

06/22/2023 - 06/24/2023

$667

/nt

06/25/2023 - 06/27/2023

$575

/nt

06/28/2023 - 06/28/2023

$633

/nt

06/29/2023 - 06/29/2023

$733

/nt

06/30/2023 - 07/05/2023

$952

/nt

07/06/2023 - 07/08/2023

$667

/nt

07/09/2023 - 07/12/2023

$575

/nt

07/13/2023 - 07/13/2023

$667

/nt

07/14/2023 - 07/15/2023

$767

/nt

07/16/2023 - 07/19/2023

$661

/nt

07/20/2023 - 07/22/2023

$767

/nt

07/23/2023 - 07/26/2023

$661

/nt

07/27/2023 - 07/29/2023

$767

/nt

07/30/2023 - 07/31/2023

$661

/nt

08/01/2023 - 08/02/2023

$575

/nt

08/03/2023 - 08/05/2023

$667

/nt

08/06/2023 - 08/09/2023

$575

/nt

08/10/2023 - 08/12/2023

$667

/nt

08/13/2023 - 08/16/2023

$575

/nt

08/17/2023 - 08/19/2023

$667

/nt

08/20/2023 - 08/23/2023

$575

/nt

08/24/2023 - 08/26/2023

$667

/nt

08/27/2023 - 08/30/2023

$575

/nt

08/31/2023 - 09/02/2023

$767

/nt

09/03/2023 - 09/03/2023

$661

/nt

09/04/2023 - 09/04/2023

$575

/nt

09/05/2023 - 09/07/2023

$586

/nt

09/08/2023 - 09/09/2023

$689

/nt

09/10/2023 - 09/14/2023

$586

/nt

09/15/2023 - 09/16/2023

$689

/nt

09/17/2023 - 09/21/2023

$586

/nt

09/22/2023 - 09/23/2023

$689

/nt

09/24/2023 - 09/28/2023

$586

/nt

09/29/2023 - 09/30/2023

$689

/nt

10/01/2023 - 10/05/2023

$586

/nt

10/06/2023 - 10/07/2023

$689

/nt

10/08/2023 - 10/12/2023

$586

/nt

10/13/2023 - 10/14/2023

$689

/nt

10/15/2023 - 10/19/2023

$586

/nt

10/20/2023 - 10/21/2023

$689

/nt

10/22/2023 - 10/26/2023

$586

/nt

10/27/2023 - 10/28/2023

$689

/nt

10/29/2023 - 11/02/2023

$586

/nt

11/03/2023 - 11/04/2023

$689

/nt

11/05/2023 - 11/09/2023

$586

/nt

11/10/2023 - 11/11/2023

$689

/nt

11/12/2023 - 11/16/2023

$586

/nt

11/17/2023 - 11/18/2023

$689

/nt

11/19/2023 - 11/20/2023

$586

/nt

11/21/2023 - 11/25/2023

$1,345

/nt

11/26/2023 - 11/30/2023

$586

/nt

12/01/2023 - 12/02/2023

$689

/nt