Master Bedroom (Main Floor)

Bedroom 2 (Main Floor)

Bedroom 3 (Main Floor)

Bedroom 4 (Upstairs)

Bedroom 5 (Upstairs)
Skyrocks
Reviewed on 2022-07-17 by
Lori
Updated on 2022-07-17
Lovely home. You may want to replace the torn screens and ensure all windows open. Many we were not able to open. Many electrical outlets did not work. Has the owner considered installing ceiling fans for summer? Great kitchen layout but a bit dark. Loved the game and puzzle closet. Thanks for the high chair. Love the neighborhood. Can you find out where owner got the bear at the front door? Our 6 month old granddaughter loved it and we would love to buy it from them. Thanks
Manager Response:
Thank you for the constructive feedback. We hope that we can host your group again. 
5 Star
Reviewed on 2021-09-19 by
Deborah
Updated on 2021-09-19
Great place for our family easy access to the beach and pool. All of our family wants to go back next year.
Old Tahoe Beauty
Reviewed on 2021-08-02 by
Monica
Updated on 2021-08-02
This is a very special property, and we will continue to stay at Sky Rocks. We love it. Everything is perfect, except for a few small suggestions. Drying racks in the main kitchen would be super helpful while doing dishes. More beach towels please :). Fans in every bedroom in the summer would be great for hot summer night sleeping.
Feedback
Reviewed on 2020-12-01 by
Srikar
Updated on 2020-12-01
Beach and backyard are 5 star, but inside bathroom locks are quite old, and I dont think they cost much for you to fix them, such big properties generally multiple families travel and it was challenge with broken bathroom door locks.
Manager Response:
Thank you so much for your review and feedback! You are correct that this property is one of a kind, in it's charm and character as well. Our maintenance team will be sure to take a look at the locks the next time they are at the property.
Awesome location and beautiful setting
Reviewed on 2020-07-28 by
Jeannine
Updated on 2020-07-28
Sky Rocks is situated in a beautiful, tranquil and private setting. The property is perfect for kids to explore and the path down to the dock provides a fun little adventure. The house could have been a little more clean when we arrived. I don't believe the cleaning crew did that great of a job, but other than that our stay was absolutely perfect.
Manager Response:
While typically this cleaning crew goes above and beyond to provide this home with an exceptional clean, I understand that you mentioned some outdoor furniture items were overlooked. We hope you appreciated our dropping by extra supplies at your request and our offer to take care of the missed items the moment we heard of this concern. We have provided your critique to the housekeepers in an effort to ensure we don't get this feedback in the future. We hope to  host you again!
Great location
Reviewed on 2020-01-24 by
Anonymous
Updated on 2020-01-24
We enjoy the quiet neighborhood and a beautiful view.
A Gift!
Reviewed on 2019-12-01 by
Carrie
Updated on 2019-12-01
Old Tahoe charm and warmth with all of the modern amenities. Lots of room for the extended family and great hikes and winter swims in the heated pool! The best!
50th Wedding Anniversary Gathering
Reviewed on 2019-08-12 by
Judy
Updated on 2019-08-12
My husband and I, along with our two children and their spouses and 4 grandchildren spent a tremendous week at Skyrocks. The home, altho built around 1937 by a famous architect, has been updated over the years, but the original charm remains. We loved the layout, especially the upstairs bedroom with 4 twin beds, where our grandchildren slept. We loved our early morning coffee on the deck by the kitchen, and we also loved our evening cocktails on the deck overlooking the lake where we also enjoyed the sunsets. The hike to the dock was invigorating and we took advantage of the buoy to hook up our son's boat. I would definitely recommend this home and Tahoe Getaways was fantastic to work with.
Amazing
Reviewed on 2019-07-28 by
Griff R.
Updated on 2019-07-28
Property was absolutely amazing. We had a very special family vacation and the Skyrocks was a major reason for that.
Best location ever!
Reviewed on 2018-07-25 by
Jill
Updated on 2018-07-25
I was searching for a family getaway for a week in July for our summer visit to Lake Tahoe. Tahoe Getaways had two attractive choices and our main attraction was the water front description that Sky Rocks promised. Also my boys wanted a more cabin feel as we usually stay at the Hyatt. The home is large and secluded even though it's convienently located right off the main road around Tahoe. We were a minute away from Incline and Kings Beach. The property did not have a "private" beach that we ever found. We were able to hear the hums from the boats but the home is a bit of a hike to the water. My mother in law was not able to make it back up the unpaved path to the house due to slippery rocks. The view from the deck is beautiful, full of huge trees with bits of the lake. The home has a small kitchen then a butlers kitchen as well. It has a huge old six burner stove that was very tricky to operate but was a beautiful statement to the old kitchen. The supplies of cooking skillets pots and utensils are in need of replacement. The cabin feel was promised as described due to hardwood floors and pine paneling with enormaous high ceilings. It gets very hot in the afternoons and most blinds are broken which made opening a window near impossible. Several small issues like not being able to get the garage door open when we had a 1000.00 boat rental provided unessicary stress on our days. I'm sure it was in need of a simple battery. The home could be wonderful but needs attention to detail for this price. The deck is huge and can accommodate several families for a nice gathering. Also a large dining table near the wonderful windows facing the lake. We loved eating out on the deck before dark. We spent a morning at Tree Top park zip lining that was great exercise and enjoyable for all ages. Another day renting paddle boards and a full day boating and tubing. Aside from being so far from the lake as I invisioned we could handl
Manager Response:
We appreciate you taking the time to review your stay! While I do wish we had known about any confusion you came across or operational issues you noted so that we would have had a chance to resolve them for you, I'm glad to hear you enjoyed your time in Lake Tahoe. In order to provide clarity for future renters, Sky Rocks is advertised as a split-lakefront which is accessed by walking a path roughly 75 yards from the property to the water. Some groups may find this walk easier to navigate than others, and I'm sorry your mother-in-law had a hard time making it back from the beach. We are also available 7 days a week if any future renters have trouble finding the Brockway Springs HOA beach, we are happy to provide directions. 
Skyrocks stay
Reviewed on 2018-07-10 by
John
Updated on 2018-07-10
This is the second time we've stayed at Skyrocks and we love it. The only negative was, both last year and this year, when we arrived the front porch and back deck, including the outdoor furniture was coated with pine pollen. We had to clean it off ourselves in order to make those areas usable and to prevent tracking the pollen through the house. That should have been cleaned by Tahoe Getaways before our arrival.
Manager Response:
Thank you for taking the time to review your stay! We're so glad you love the home. During the summer months, this pine pollen is nearly impossible to avoid even when dusted off consistently. We appreciate you taking the time and effort to ensure you were not tracking pollen through the house. While we always make sure our homes look great for our guests, future renters should expect a bit of pollen in the air and therefore landing on any outdoor spaces. 
Skyrocks is fantastic
Reviewed on 2018-07-09 by
Lawrence
Updated on 2018-07-09
This was our 12th year renting Skyrocks! We love it.
Just a few little tiny things, some electric plugs in guest house were not working, no pot holders in main kitchen. Otherwise everything was great!
Manager Response:
We just love to host you and your group each year! Upon your departure, we did discover a flipped breaker in the guest cottage which seems to have caused the outlet issue, so that has been resolved. Also we have confirmed that there are a few pot holders in the kitchen as well as a hot pad. We can't wait to host you again, and thanks for taking the time to review your stay!
50th B-day celebration with family
Reviewed on 2018-06-14 by
Brenda
Updated on 2018-06-14
This home is amazing and wonderful, it feels like home! My birthday weekend was awesome and I would come back here again anytime. And plan too! Thanks to the owners for sharing your wonderful home!
Great Home
Reviewed on 2017-03-08 by
Caroline
Updated on 2017-03-08
Our stay at Sky Rocks was great. We had a fairly large group and the house provided plenty of room. The best part was the large living area so that everyone could be together. It's a great location- close to skiing, restaurants and the grocery store.
Plenty of room and Panoramic views
Reviewed on 2016-12-28 by
Kirti
Updated on 2016-12-28
Our big group had a lot of fun playing with snow on the deck and in the backyard. Access to lake and HOA amenities are great! Great place to stay. Tahoe gateways helped us get in a day sooner because we wanted to beat the storm. They were helpful throughout our stay.
Tahoe Classic!
Reviewed on 2016-08-01 by
Lynn
Updated on 2016-08-01
Our family had our 22 year reunion at SkyRocks. This was our 2nd year at the fantastic home. We are coming back for a 3rd year in 2017. We absolutely love the esthetics of this house. The kitchen is rooming and easy to cook in. The covered deck with the fireplace is perfect for evening dinners. Coffee on the front deck is fantastic. The beach is undeniably the best on the lake! A great way to spend a week with family & friends.
Restful vacation
Reviewed on 2016-07-25 by
Barbara
Updated on 2016-07-25
Wonderful home, convenient location, very clean, well equipped, no complaints at all!
Sky Rocks Vacation
Reviewed on 2016-07-11 by
Lesa
Updated on 2016-07-11
We had a nice time at Sky Rocks. The location off of the street and the boulders on site were incredible. We enjoyed use of the pier and buoy- it was amazing. Our only complaint was that the pollen was really bad and the decks could have been swept prior to arrival.
Wonderful family gathering
Reviewed on 2016-07-01 by
William
Updated on 2016-07-01
Our family gathering was great. The property was equipped with everything and more. The trip to the beach wasn't as convenient as we thought. The deck was pure heaven. We would love to come back again. Thank you for sharing this beautiful home with others.
Sky Rocks
Reviewed on 2015-08-20 by
Therese
Updated on 2015-08-20
This was the first time we rented this property and we were extremely pleased. It was a beautiful property with a large private beach and the grounds were well maintained. The deck was the length of the house and the view of the lake was breathtaking. The kitchen was well laid out with two sinks that gave ample room for several people to be in the kitchen preparing a meal at the same time. The whole family loved our stay. The only suggestion I have is to update the deck furniture.
The Best of Old Tahoe
Reviewed on 2015-08-06 by
Lynn
Updated on 2015-08-06
We had the most amazing vacation at SkyRocks! It is straight from the days of old Tahoe. The house is truly fantastic. The first night was a little chilly so we built a fire in the huge stone fireplace. Eating dinner on the deck or in the dinner room over looking the lake made every dinner a little more special. The beds are comfortable and the rooms spacious. The walk from the beach was good exercise after all you eat while in Tahoe! Beth and her team at Tahoe Getaways met all our needs when asked. We'll be back next year-- it's all booked
RAVE REVIEW
Reviewed on 2015-07-31 by
Betsy
Updated on 2015-07-31
The space and the location of this house was just terrific. Our family is diverse with 3 adult couples, one toddler, one bachelor and we all had a great time. We lucked out with the weather; thought the kitchen was well equipped and loved the covered deck. We found the near by pool a great addition. Interesting rock formations on the property are amazing...one felt like they were in a totally different place and the little walk to the beach was fun and good exercise. You will love the deck by the water.
In my book there were a few maintenance issues to deal with sooner than later but no deal breakers. The 2nd floor screens and a wooden lounge is on last legs. Some burners on the stove were easier to light than others but the stove is terrific! Good clean frig.
We rented kayaks which was great fun; cooked great meals on the grill.
WE had a great time. Thank you.
Heaven
Reviewed on 2014-09-09 by
Lawrence
Updated on 2014-09-09
Fabulous! This is our 7 year coming to Lake Tahoe and we love it.
Sky Rocks
Reviewed on 2014-08-13 by
Christine
Updated on 2014-08-13
We had a wonderful time at Sky Rocks. The home had a great family feel and we loved it. The private beach was great fun. Some of the window coverings were in bad shape and made it difficult to access the windows to allow ventilation and to enjoy the view. All in all, we loved Sky Rocks and have already planned to visit again next year.
Sky Rocks Experience
Reviewed on 2014-07-13 by
Steve
Updated on 2014-07-13
We thoroughly enjoyed our stay on the property. The Tahoe Getaways staff was professional and courteous in assisting us throughout our stay. the house and guest house was a perfect fit for our large group.
50th at Sky Rocks
Reviewed on 2014-07-09 by
Tera
Updated on 2014-07-09
The house was the definition of 'old-Tahoe'. The hike to the lake wasn't bad on the way down, but the way up was a little much for our older family members. The neighbor that you share the pier and the beach with was out of control. Sadly, they made the beach experience less than ideal. We did go over the 4th of July, so maybe that was a rare occurance. I would not recommend taking your family with children to the beach while the neighbors are there. The house was great, the porch was great, the location was great, but the surroundings were less than great. The deck needs some work and the bathrooms could use a little updating.
Excellent Rental Property
Reviewed on 2014-05-29 by
Elizabeth
Updated on 2014-05-29
We enjoyed Sky Rocks very much. The unexpected entry of an animal through the broken window added some suspense. We were surprised that no one could come and close up the broken window that same day. That was a bit unsettling and if were the homeowner I would not have been very happy.
President's Weekend at SkyRocks
Reviewed on 2014-02-20 by
Nellie
Updated on 2014-02-20
Our group of 10 enjoyed this property. It has a fantastic private setting with access to the lake and a fabulous great room with window seats and views of the lake. That said, its an older home and doesn't have high end finishes that some folks might like. The kitchen was very well stocked with equipment and there was wood for the enormous fireplace. The home has access to the adjacent Brockway springs swimming pool and small workout room which was nice and easy to get to.
This property would be best to visit in the summer - it has a huge wrap around deck, lake access and lot of outdoor area for kids to climb rocks, etc.
The property management company was really great to work with and went above and beyond by tracking down the key to allow access to the pool area and having it delivered.
All in all we had a great time at sky rocks and would rent it again.
[2]
Custom
Walking Distance to Lake
Outdoor Furniture (Seasonal)
Shared Pier Access
Buoy Available
Walking Distance to Sandy Beach
Access to Fitness Center
Access to Swimming Pool
Access to Tennis Courts
Gas Grill
Wireless Internet
Cable Television
Wood Fireplace
Washer
Dryer
Dishwasher
Full Kitchen
Coffee Maker
Driveway Parking for 4
Garage Parking for 2
Limited Mobility Accessible
King Bed
NO A/C
Entertainment
Television
Stereo
Games
Satellite or Cable Service
Books
Laptop Friendly
Pool/Spa
Swimming Pool
Outdoor pool shared
Heated Outdoor Pool Shared
Attractions
Autumn Foliage
Marina
Museums
Playground
Pond
Health Beauty Spa
Local Features
ATM Bank
Babysitting
Fitness Center
Groceries
Hospital
Laundromat
Medical Services
Location Types
Beach
Lake
Mountain
River
Town
Waterfront
Beach Front
Beach View
Lake Front
Lake View
Water View
Mountain View
Water views
Mountain views
Beachfront
Beach or lakeside relaxation
Lake Access
More…
Don't wait -
56
people are currently interested in reserving this property!
Private Beach, Pier, and Buoy. Brockway HOA too!

Master Bedroom (King)
Bedroom 2 (Queen)
Bedroom 3 (Twin Single)
Bedroom 4 (Twin Single)
Bedroom 5 (Twin Single)
Walking Distance to Lake
Outdoor Furniture (Seasonal)
Shared Pier Access
Buoy Available
Walking Distance to Sandy Beach
Access to Fitness Center
Access to Swimming Pool
Access to Tennis Courts
Gas Grill
Wireless Internet
Cable Television
Wood Fireplace
Washer
Dryer
Dishwasher
Full Kitchen
Coffee Maker
Driveway Parking for 4
Garage Parking for 2
Limited Mobility Accessible
King Bed
NO A/C
Available Specials
125 Speedboat
96143
Kings Beach
,
CA
United States
39° 13' 33.3732" N, 120° 0' 39.3048" W
[8]
[9]
[10]
[11]
[12]
[13]
[14]
[15]
[16]
[17]
[18]
[19]
[20]
[21]
[22]
[23]
[24]
[25]
[26]
[27]
[28]
[29]
[30]
[31]
[32]
[33]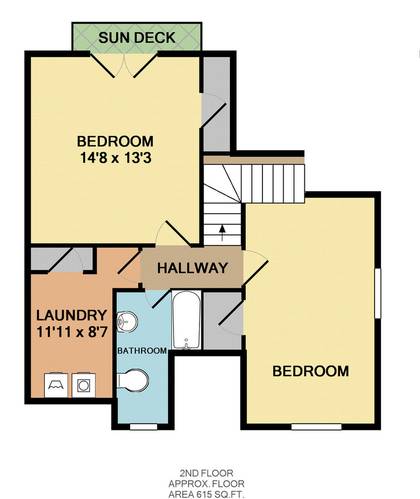 [34]
[35]
[36]
[37]
[38]
5 Bedrooms
3 Baths
Access to Swimming Pool
Lake View
Lakefront
A vacation at the Skyrocks Lake House is a vacation that you will remember for a lifetime. This beautiful five bedroom rental home is a perfect example of Old Tahoe charm. The over all feeling is spacious and bright with an understated elegance.
Upon entering, you will delight in the charming details such as huge river stone hearth fireplace or the expanse of windows surrounding the spacious living room with built in seating and huge dining table for 10+, set up to take full advantage of the surrounding lake views. The kitchen, a mix of original fixtures and more updated appliances, is well laid out with two sinks that give ample room for several people to help in preparing the evening meal. The covered wrap around decks with comfortable furnishings and outdoor fireplace are very inviting to al fresco dining and make dinnertime a little more special.
Straight from the Tahoe of old, this classic lake cabin still offers the original bath tubs and fixtures, all beautifully restored and in perfect running order. Groups with mobility concerns will also appreciate that most of the home is located on the first floor, including the lakeside master suite, two guest bedrooms, and an additional full bath. Just two bedrooms, a full bath, and laundry are located on the second floor.
The majority of the house offers picturesque vistas, but the private pier with sun deck and sandy beach (shared with your neighbor) are the best spot to enjoy Lake Tahoe and are just a leisurely walk down a well maintained path.
Sky Rocks has everything you really could need in a Lake Tahoe vacation rental. It may not be shiny and new, but instead, rich with history and a truly authentic retreat that will help your family create wonderful memories that will last a lifetime.
GOLD LEVEL PROPERTY
• 2800 Square Feet (Main House)
• Shared Pier (w/ neighbor)
• Brockway Springs HOA
• Buoy
• Wood Fireplace
• Den with 36'' Flat-screen TV
• Outdoor Fireplace
• Landscaped Grounds with Rock Formations
• Mobility Friendly (please inquire for details)
• No Pets
Brockway Springs HOA includes:
• HEATED Lake Front Swimming Pool (open year round)
• Lake Front Fitness Center w/ showers and Sauna
• Tennis Courts (Closed For Winter)
POLICIES & DISCLOSURES:
1. Arrivals/Departures on Saturday or Sunday ONLY from 7/1 – 8/15.
2. This is technically a split lakefront property. Guests access the lakefront section of the property by walking down a path, roughly 75 yards from the property to the water.
3. Maximum Day Time & Night Time Occupancy is 12 people.
4. Parking for 6 vehicles. Street parking is prohibited year-round.
5. Disclosures & Notice to Boaters: - Unfortunately, Tahoe Getaways is unable to provide watercraft of any kind to our guests. Boaters are advised to provide their own dingy for buoy shuttling. TRPA requires boat inspection/certification and a clean boating certification sticker must be procured.
6. During drought years, the pier may be too shallow to navigate for some boats.
7. Due to Extreme Fire Danger – The use of ANY outdoor firepit or fireplace is strictly prohibited at any of our rental properties. We appreciate your understanding and cooperation as we work to keep our community safe from wildfires.  
Placer Good Neighbor Flyer [39]-
Placer County STR Permit Number STR22-6820
Amenities
Internet
Fireplace
Heating
Washer
Dryer
Parking
Garage
Telephone
Living Room
Hair Dryer
Ironing Board
Linens Provided
Towels Provided
Iron
Shampoo
Carbon Monoxide Detector
Fire Extinguisher
Hangers
Smoke Detector
Essentials
Internet Access
Cable/satellite TV
Parking space
Parking space Accessible
TV
Linens provided
Towels provided
Gym
Self Check-In
Lock Box lock box
Outdoor Lighting
Bed Linens
Dates
Price
08/17/2022 - 08/18/2022

$1,500

/nt

08/19/2022 - 08/20/2022

$1,700

/nt

08/21/2022 - 08/21/2022

$1,445

/nt

08/22/2022 - 08/25/2022

$1,500

/nt

08/26/2022 - 08/28/2022

$1,700

/nt

08/29/2022 - 09/01/2022

$1,500

/nt

09/02/2022 - 09/04/2022

$1,700

/nt

09/05/2022 - 09/05/2022

$1,500

/nt

09/06/2022 - 09/07/2022

$808

/nt

09/08/2022 - 09/08/2022

$850

/nt

09/09/2022 - 09/10/2022

$1,050

/nt

09/11/2022 - 09/15/2022

$850

/nt

09/16/2022 - 09/17/2022

$1,050

/nt

09/18/2022 - 09/22/2022

$850

/nt

09/23/2022 - 09/24/2022

$1,050

/nt

09/25/2022 - 09/29/2022

$808

/nt

09/30/2022 - 09/30/2022

$998

/nt

10/01/2022 - 10/01/2022

$1,019

/nt

10/02/2022 - 10/06/2022

$825

/nt

10/07/2022 - 10/08/2022

$1,019

/nt

10/09/2022 - 10/13/2022

$825

/nt

10/14/2022 - 10/15/2022

$1,019

/nt

10/16/2022 - 10/20/2022

$825

/nt

10/21/2022 - 10/22/2022

$1,019

/nt

10/23/2022 - 10/27/2022

$825

/nt

10/28/2022 - 10/29/2022

$1,019

/nt

10/30/2022 - 11/03/2022

$825

/nt

11/04/2022 - 11/05/2022

$1,019

/nt

11/06/2022 - 11/10/2022

$825

/nt

11/11/2022 - 11/12/2022

$1,019

/nt

11/13/2022 - 11/15/2022

$825

/nt

11/16/2022 - 11/17/2022

$850

/nt

11/18/2022 - 11/19/2022

$1,050

/nt

11/20/2022 - 11/21/2022

$850

/nt

11/22/2022 - 11/26/2022

$1,100

/nt

11/27/2022 - 12/01/2022

$850

/nt

12/02/2022 - 12/03/2022

$1,050

/nt

12/04/2022 - 12/08/2022

$850

/nt

12/09/2022 - 12/10/2022

$1,050

/nt

12/11/2022 - 12/15/2022

$850

/nt

12/16/2022 - 12/16/2022

$1,050

/nt

12/17/2022 - 12/22/2022

$1,116

/nt

12/23/2022 - 12/25/2022

$1,451

/nt

12/26/2022 - 01/02/2023

$1,859

/nt

01/03/2023 - 01/05/2023

$1,430

/nt

01/06/2023 - 01/07/2023

$840

/nt

01/08/2023 - 01/11/2023

$696

/nt

01/12/2023 - 01/14/2023

$840

/nt

01/15/2023 - 01/18/2023

$696

/nt

01/19/2023 - 01/21/2023

$840

/nt

01/22/2023 - 01/25/2023

$696

/nt

01/26/2023 - 01/28/2023

$840

/nt

01/29/2023 - 01/31/2023

$696

/nt

02/01/2023 - 02/01/2023

$663

/nt

02/02/2023 - 02/05/2023

$800

/nt

02/06/2023 - 02/08/2023

$663

/nt

02/09/2023 - 02/12/2023

$800

/nt

02/13/2023 - 02/15/2023

$663

/nt

02/16/2023 - 02/16/2023

$800

/nt

02/17/2023 - 02/19/2023

$1,283

/nt

02/20/2023 - 02/20/2023

$1,172

/nt

02/21/2023 - 02/23/2023

$936

/nt

02/24/2023 - 02/25/2023

$1,116

/nt

02/26/2023 - 02/26/2023

$800

/nt

02/27/2023 - 03/01/2023

$663

/nt

03/02/2023 - 03/05/2023

$800

/nt

03/06/2023 - 03/08/2023

$663

/nt

03/09/2023 - 03/12/2023

$800

/nt

03/13/2023 - 03/15/2023

$663

/nt

03/16/2023 - 03/19/2023

$800

/nt

03/20/2023 - 03/22/2023

$663

/nt

03/23/2023 - 03/26/2023

$800

/nt

03/27/2023 - 03/29/2023

$663

/nt

03/30/2023 - 03/31/2023

$800

/nt

04/01/2023 - 04/01/2023

$1,050

/nt

04/02/2023 - 04/06/2023

$850

/nt

04/07/2023 - 04/08/2023

$1,050

/nt

04/09/2023 - 04/13/2023

$850

/nt

04/14/2023 - 04/15/2023

$1,050

/nt

04/16/2023 - 04/20/2023

$850

/nt

04/21/2023 - 04/22/2023

$1,050

/nt

04/23/2023 - 04/27/2023

$850

/nt

04/28/2023 - 04/29/2023

$1,050

/nt

04/30/2023 - 05/04/2023

$850

/nt

05/05/2023 - 05/06/2023

$1,050

/nt

05/07/2023 - 05/11/2023

$850

/nt

05/12/2023 - 05/13/2023

$1,050

/nt

05/14/2023 - 05/18/2023

$850

/nt

05/19/2023 - 05/20/2023

$1,050

/nt

05/21/2023 - 05/25/2023

$850

/nt

05/26/2023 - 05/27/2023

$1,050

/nt

05/28/2023 - 06/01/2023

$850

/nt

06/02/2023 - 06/03/2023

$1,050

/nt

06/04/2023 - 06/06/2023

$850

/nt

06/07/2023 - 06/08/2023

$1,500

/nt

06/09/2023 - 06/11/2023

$1,700

/nt

06/12/2023 - 06/15/2023

$1,500

/nt

06/16/2023 - 06/18/2023

$1,700

/nt

06/19/2023 - 06/21/2023

$1,500

/nt

06/22/2023 - 06/27/2023

$1,800

/nt

06/28/2023 - 06/28/2023

$1,980

/nt

06/29/2023 - 07/05/2023

$2,420

/nt

07/06/2023 - 07/07/2023

$2,200

/nt

07/08/2023 - 07/13/2023

$1,800

/nt

07/14/2023 - 07/30/2023

$2,070

/nt

08/01/2023 - 08/19/2023

$1,800

/nt