Floor Plan
https://tours.photo-tecture.com/public/vtour/display/1083028#!/
Master Bedroom w/ ensuite bath (Upstairs)

JR Master Bedroom w/ ensuite bathroom (Main Floor)

Bedroom 3 (Main Floor)

Bedroom 4 (Upstairs)

Bedroom 5
[2]
Location
Sierra Modern at Martis Camp
Condo type
LT Lease Only Sierra Modern at Martis Camp
Custom
Private Hot Tub
Outdoor Furniture (Seasonal)
Bocce Court
Summer Lease
Ski Lease Only
Gas Grill
Wireless Internet
Cable Television
DVD Player
Gas Fireplace
Washer
Dryer
Dishwasher
Full Kitchen
Coffee Maker
Driveway Parking for 2
Garage Parking for 2
No Pets
King Bed
Entertainment
Television
Satellite or Cable Service
DVD player
More…
Don't wait -
7
people are currently interested in reserving this property!
Platinum Level 5 BR Home in Martis Camp - Monthly Minimum

Master Bedroom (King)
JR Master Bedroom (King)
Bedroom 3 (Queen)
Bedroom 4 (Queen)
Bedroom 5 (Twin Single)
Private Hot Tub
Outdoor Furniture (Seasonal)
Bocce Court
Summer Lease
Ski Lease Only
Gas Grill
Wireless Internet
Cable Television
DVD Player
Gas Fireplace
Washer
Dryer
Dishwasher
Full Kitchen
Coffee Maker
Driveway Parking for 2
Garage Parking for 2
No Pets
King Bed
Available Specials
10632 Olana Drive
96161
Truckee
,
CA
United States
39° 17' 30.0912" N, 120° 10' 23.0736" W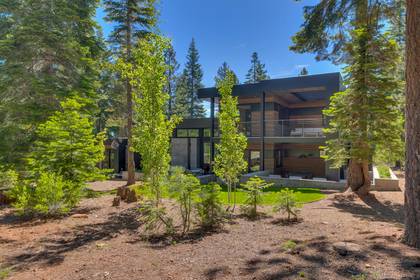 [11]
[12]
[13]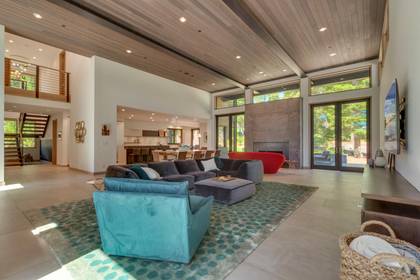 [14]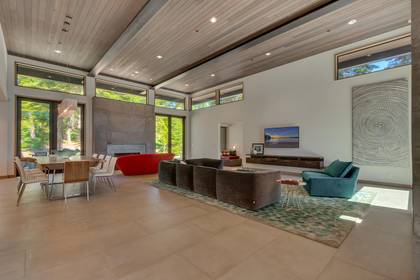 [15]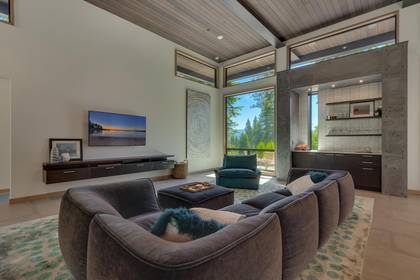 [16]
[17]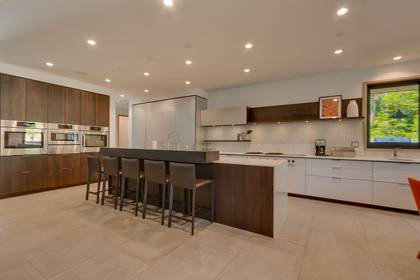 [18]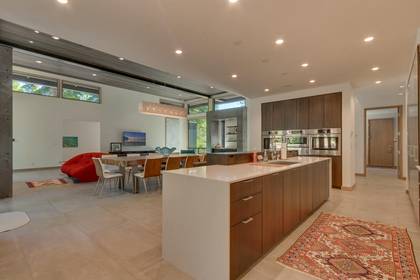 [19]
[20]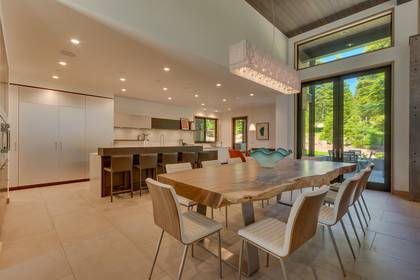 [21]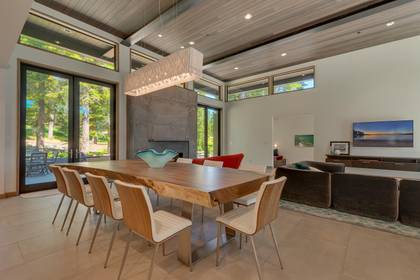 [22]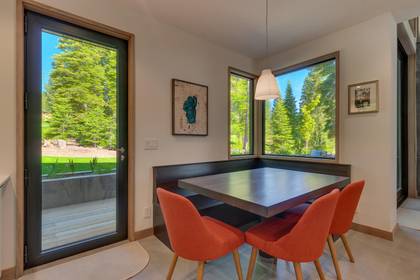 [23]
[24]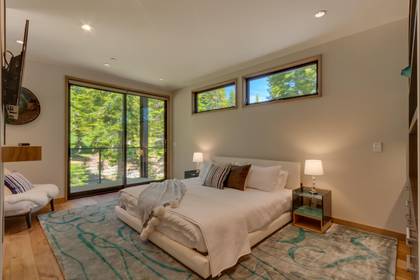 [25]
[26]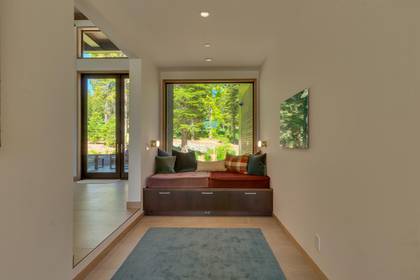 [27]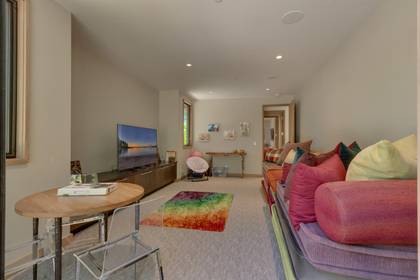 [28]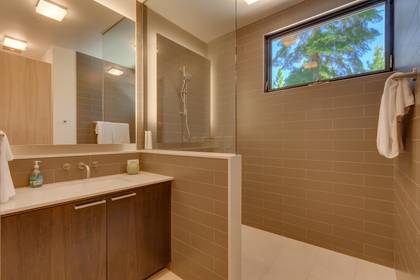 [29]
[30]
[31]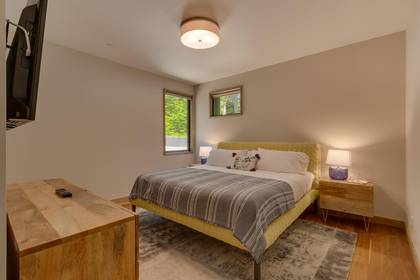 [32]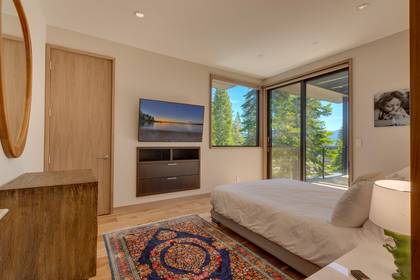 [33]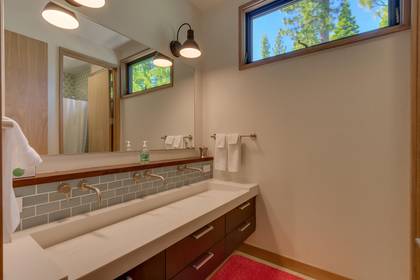 [34]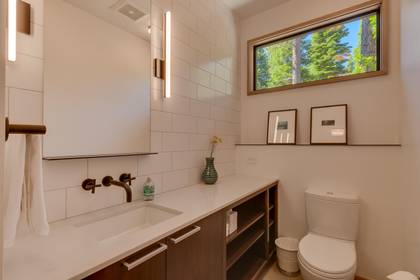 [35]
[36]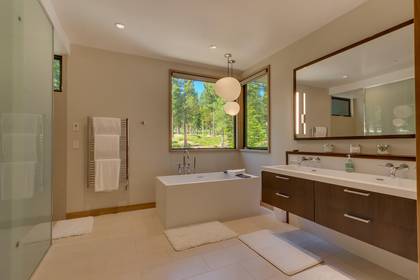 [37]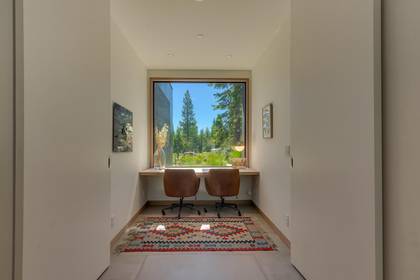 [38]
[39]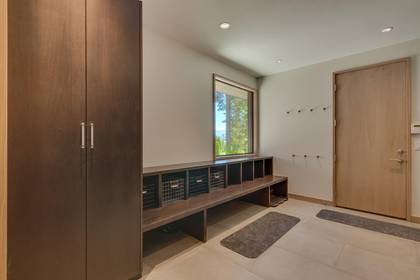 [40]
[41]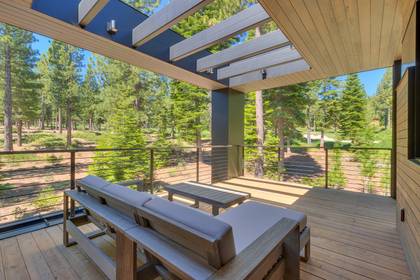 [42]
[43]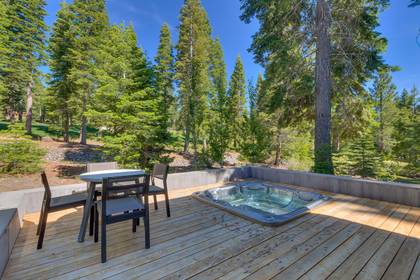 [44]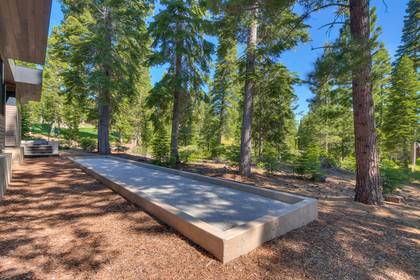 [45]
[46]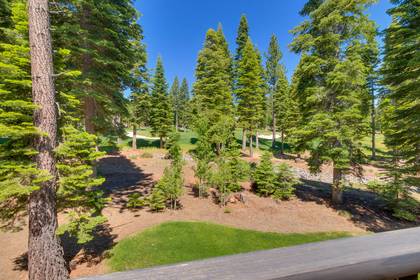 [47]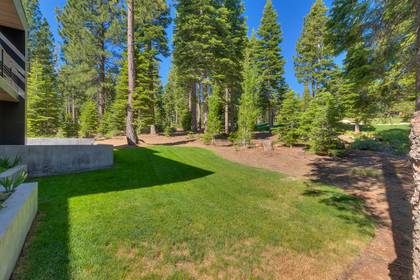 [48]
[49]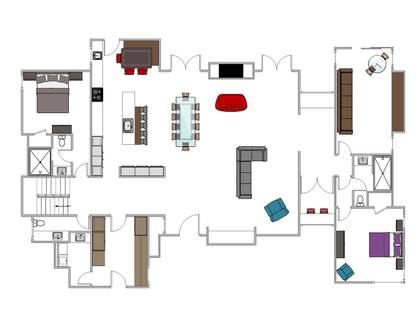 [50]
[51]
5 Bedrooms
4.5 Baths
Summer Lease
Luxury
Private Hot Tub
Whether you are spending your first summer at the Camp as a member, looking for the perfect place to stay while you build your dream home, or need overflow for visiting family, Sierra Modern at Martis Camp is guaranteed to impress. One of only a few rentals in Martis Camp, the creative team behind this property has spared no expense in offering a beautifully modern mountain home.

This custom home parallels the 7th hole on Tom Fazio's masterpiece golf course, and boasts views of the Carson Range and Mt. Rose. The Henry Built kitchen is where friends and family gather, with a large dining table seating 10, plus additional seating in the breakfast nook and around the kitchen island. In the summer months, migrate to 2,500 square feet of deck, patio and outdoor entertaining space that includes a bocce ball court, barbeque, firepit, and hot tub. When the weather is cooler, the great room centers around a custom concrete fireplace. Upstairs, the Master Suite opens to a private deck overlooking the fairway. Sierra Modern offers three additional guest rooms, plus a bunk room sleeping up to 6, and a separate media room.

31 DAY MINIMUM AT ALL TIMES

**All leases are individually negotiated, and thus the date picker will not always reflect up to date availability or exact pricing**

PLATINUM LEVEL PROPERTY

• 4,600 Sq Ft

• Private Hot Tub

• Outdoor Gas Firepit

• Bocce Ball Court

• Living Room Wet Bar

• Master Suite w/ Soaking Tub

• Boot Drying Racks

• TV in Every Bedroom

• No Pets

ABOUT THE AREA

Located midway between historic Truckee, California and North Lake Tahoe, Martis Camp is a 2,177-acre private, luxury community, which Barron's ranked as Tahoe's Best Place to Own a Second Home. The forests, meadows and creeks of this private Tahoe luxury community comfortably embrace its custom homes, estates and cabins.

POLICIES & DISCLOSURES

1. Martis Camp has a strict 31 day minimum term. THIS HOME IS NOT AVAILABLE FOR SHORT TERM RENTAL.  A 31+ NIGHT STAY IS REQUIRED AT ALL TIMES

2. While not mandatory to be a Martis Camp member to rent this property, access to all Martis Camp community amenities/services is restricted to members only. If you are not a Martis Camp member, please contact us to discuss suitability of this property.

3. Online Booking Unavailable - Lease Agreement must be fully executed between Landlord and Tenant

4. 2021 Update: Due to Extreme Fire Danger – The use of ANY outdoor firepit or fireplace is strictly prohibited at any of our rental properties. We appreciate your understanding and cooperation as we work to keep our community safe from wildfires. 

 
Amenities
Internet
Heating
Washer
Dryer
Parking
Garage
Living Room
Ironing Board
Linens Provided
Towels Provided
Iron
Internet Access
Cable/satellite TV
Parking space
TV
Linens provided
Towels provided
Washing machine
Lock Box lock box
Linen provided
Dates
Price
06/19/21 - 06/30/21

$1,200

/nt

07/01/21 - 07/31/21

$2,000

/nt

08/01/21 - 08/31/21

$1,500

/nt

09/01/21 - 09/02/21

$1,200

/nt

09/03/21 - 09/06/21

$1,311

/nt

09/07/21 - 09/30/21

$1,200

/nt

10/01/21 - 11/20/21

$1,000

/nt

11/21/21 - 11/22/21

$1,200

/nt

11/23/21 - 11/27/21

$1,320

/nt

11/28/21 - 12/14/21

$1,200

/nt

12/15/21 - 12/16/21

$2,000

/nt

12/17/21 - 01/06/22

$2,200

/nt

01/07/22 - 01/12/22

$2,000

/nt

01/13/22 - 01/13/22

$2,640

/nt

01/14/22 - 01/14/22

$2,772

/nt

01/15/22 - 01/15/22

$2,904

/nt

01/16/22 - 01/16/22

$2,079

/nt

01/17/22 - 01/17/22

$1,980

/nt

01/18/22 - 01/18/22

$1,800

/nt

01/19/22 - 03/15/22

$1,500

/nt

03/16/22 - 04/15/22

$1,200

/nt

04/16/22 - 05/30/22

$1,000

/nt