Floor Plan
https://tours.photo-tecture.com/public/vtour/display/1693868#!/
Master Bedroom w/ ensuite (Main)

Bedroom 2 w/ ensuite (Upstairs)

Bedroom 3 w/ ensuite (Upstairs)

Bedroom 4 2 x Twin over full bunks (Upstairs)

Bunk Bed Double and Single (2)
[2]
Bedroom 4
2 Bunk Bed Double and Single
Location
Glenbrook Retreat at Martis Camp
Condo type
Monthly Lease Only Glenbrook Retreat at Martis Camp
Custom
Game Room/Media Room
Outdoor Furniture (Seasonal)
Summer Lease
Ski Lease
Wireless Internet
Gas Fireplace
Washer
Dryer
Dishwasher
Full Kitchen
Coffee Maker
Driveway Parking for 2
Garage Parking for 1
No Pets
King Bed
Entertainment
Television
Satellite or Cable Service
Laptop Friendly
DVD player
More…
Don't wait -
30
people are currently interested in reserving this property!

Master Bedroom (King)
Bedroom 2 (Queen)
Bedroom 3 (Queen)
Bedroom 4 (Bunk Bed Double and Single)
Game Room/Media Room
Outdoor Furniture (Seasonal)
Summer Lease
Ski Lease
Wireless Internet
Gas Fireplace
Washer
Dryer
Dishwasher
Full Kitchen
Coffee Maker
Driveway Parking for 2
Garage Parking for 1
No Pets
King Bed
Available Specials
10562 Glenbrook Ct
96161
Truckee
,
CA
United States
39° 17' 8.4012" N, 120° 10' 14.61" W
[11]
[12]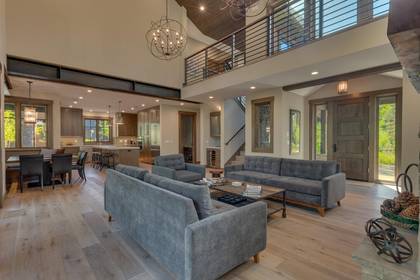 [13]
[14]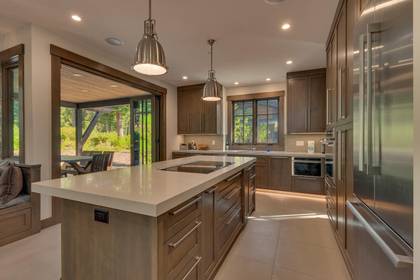 [15]
[16]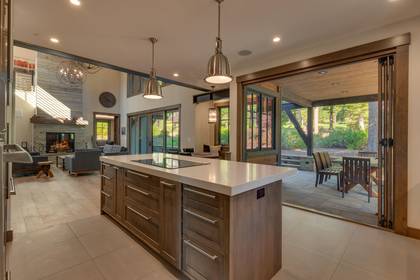 [17]
[18]
[19]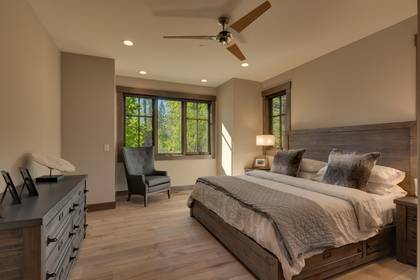 [20]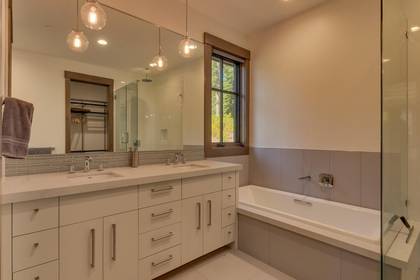 [21]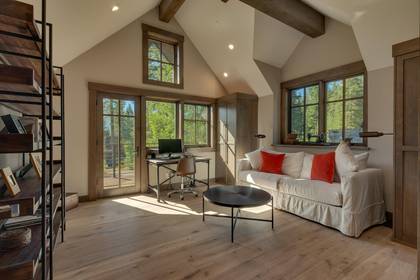 [22]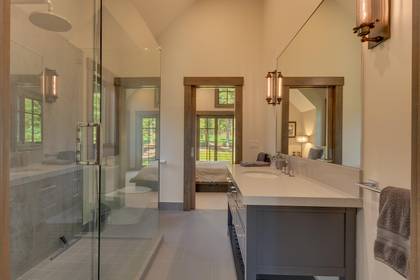 [23]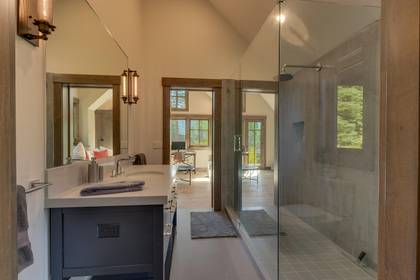 [24]
[25]
[26]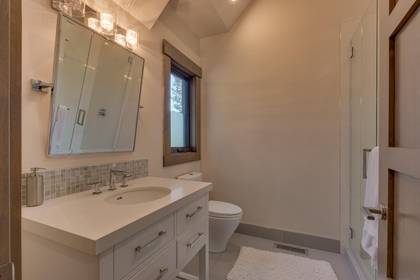 [27]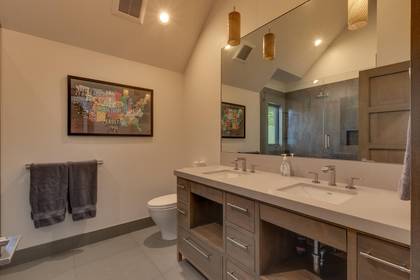 [28]
[29]
[30]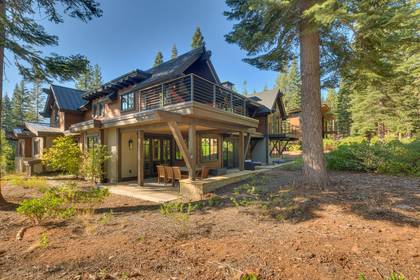 [31]
[32]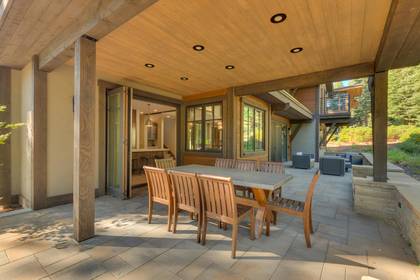 [33]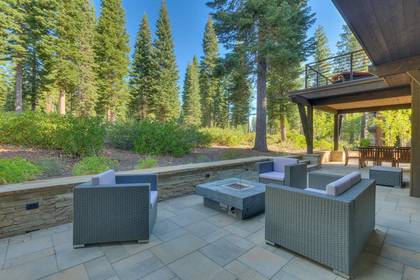 [34]
[35]
[36]
[37]
[38]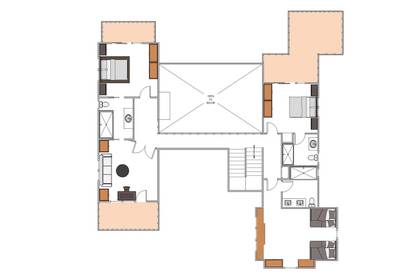 [39]
4 Bedrooms
4.5 Baths
Ski Lease
Summer Lease
Luxury
Designed by Sandbox Studios and completed in 2015, this custom mountain home is a family friendly rental in the most coveted community in North Lake Tahoe. With four bedrooms, each with a dedicated bath, as well as a media room, office, and gorgeous outdoor space, Glenbrook Retreat is the perfect place to escape daily stresses and reconnect to what really matters.

Enter onto this home's ground floor living area, and take in views of the golf course running the length of the property. The great room is tastefully outfitted with a contemporary seating area surrounding an oversized gas fireplace. A built in square dining table seating eight or more exudes laid back luxury, a common theme throughout the property. The kitchen is fully equipped with Thermador appliances, including an in-island induction range.

The Master suite is conveniently located on the main floor, and outfitted with a King bed, reading chair, and ensuite bath with soaking tub. Also on the main floor is a cozy media room with large television and comfortable sectional. Upstairs, two guest suites and a dedicated office offer quiet and privacy for your travel companions. And a bunk room, sleeping up to 6, with television and space to play, has been designed with your youngest travelers in mind.

During the summer months, spend time on the covered ground floor patio, or soak up the sun on the upper deck. Patio dining and chaise lounges are available seasonally. 

31 DAY MINIMUM AT ALL TIMES

**All leases are individually negotiated and are subject to owner approval, thus the date picker will only show estimated pricing**

GOLD LEVEL PROPERTY

• 3,250 sq. ft.

• Golf course views

• Ground floor patio with dining

• Media room

• Dedicated office

• No Pets

ABOUT THE AREA

Located midway between historic Truckee, California and North Lake Tahoe, Martis Camp is a 2,177-acre private, luxury community, which Barron's ranked as Tahoe's Best Place to Own a Second Home. The forests, meadows and creeks of this private Tahoe luxury community comfortably embrace its custom homes, estates and cabins.

POLICIES & DISCLOSURES

1. Martis Camp has a strict 31 day minimum term

2. While not mandatory to be a Martis Camp member to rent this property, access to all Martis Camp community amenities/services is restricted to members only. If you are not a Martis Camp member, please contact us to discuss suitability of this property.

3. THIS HOME IS NOT AVAILABLE FOR SHORT TERM RENTAL. A 31+ NIGHT STAY IS REQUIRED AT ALL TIMES. Online Booking Unavailable - Lease Agreement must be fully executed between Landlord and Tenant

4. 2021 Update: Due to Extreme Fire Danger – The use of ANY outdoor firepit or fireplace is strictly prohibited at any of our rental properties. We appreciate your understanding and cooperation as we work to keep our community safe from wildfires. 
Amenities
Internet
Heating
Washer
Dryer
Parking
Garage
Living Room
Ironing Board
Linens Provided
Towels Provided
Iron
Shampoo
Carbon Monoxide Detector
First Aid Kit
Fire Extinguisher
Hangers
Smoke Detector
Internet Access
Cable/satellite TV
Parking space
TV
Linens provided
Towels provided
Washing machine
Private Entrance
Lock Box
Linen provided
Outdoor Lighting
Bed Linens
Dates
Price
10/23/2021 - 10/31/2021

$605

/nt

11/01/2021 - 11/20/2021

$550

/nt

11/21/2021 - 12/14/2021

$800

/nt

12/15/2021 - 12/16/2021

$1,350

/nt

12/17/2021 - 12/22/2021

$1,485

/nt

12/23/2021 - 01/05/2022

$1,760

/nt

01/06/2022 - 01/06/2022

$1,485

/nt

01/07/2022 - 01/12/2022

$1,350

/nt

01/13/2022 - 01/13/2022

$1,782

/nt

01/14/2022 - 01/14/2022

$1,871

/nt

01/15/2022 - 01/15/2022

$1,960

/nt

01/16/2022 - 01/16/2022

$1,594

/nt

01/17/2022 - 01/17/2022

$1,518

/nt

01/18/2022 - 01/18/2022

$1,380

/nt

01/19/2022 - 02/16/2022

$1,150

/nt

02/17/2022 - 02/27/2022

$1,265

/nt

02/28/2022 - 03/15/2022

$1,150

/nt

03/16/2022 - 03/25/2022

$800

/nt

03/26/2022 - 04/02/2022

$920

/nt

04/03/2022 - 04/15/2022

$800

/nt

04/16/2022 - 05/31/2022

$550

/nt

06/01/2022 - 06/23/2022

$1,000

/nt

06/24/2022 - 06/30/2022

$1,100

/nt

07/01/2022 - 07/16/2022

$1,485

/nt

07/17/2022 - 07/31/2022

$1,782

/nt

08/01/2022 - 08/06/2022

$1,323

/nt

08/07/2022 - 08/31/2022

$1,150

/nt

09/01/2022 - 09/08/2022

$1,000

/nt

09/11/2022 - 09/15/2022

$1,000

/nt

09/18/2022 - 09/22/2022

$1,000

/nt

09/25/2022 - 09/29/2022

$1,000

/nt

10/01/2022 - 11/14/2022

$550

/nt