Themes
Family
Luxury
Away From It All
Adventure
Sports Activities
Floor Plan
https://www.us.open2view.com/tour/unbranded/photo/2560
Master Bedroom w/ ensuite bath (Upstairs)

Bedroom 2 (Upstairs)

Bedroom 3 (Upstairs)

Bedroom 4 (Upstairs)

Bedroom 5 (Main Floor)

Bedroom 6 Twin Bunk & Trundle (Main Floor)
4 Star
Reviewed on 2020-02-21 by
Sarah
Updated on 2020-02-21
House listing was misleading (e.g., no hot tub). Access communication was late. Instructions and amenities were inconsistent (printed in house vs. email). Fireplaces were hard to work and did not always work. Wi-Fi did not work. Assistance was very delayed - including one call that was returned >24h later and after we departed.
Manager Response:
As it states in the listing, this home has access to an HOA hot tub, but the home itself does not have a private tub - we are sorry that amenity was misunderstood by your group. I could understand your disappointment if that were the case. We tested the functionality of the internet, fireplaces, and other operational aspects of the home prior to this guest's check-in and everything was functioning perfectly. Needless to say, we are surprised to hear that this group had any trouble. We received no communication from this guest about any issues that may have arisen. We did leave her a voicemail on her checkout day - which we do for all of our guests - to ensure she had a great time but never heard back. As our renters know, we are available from 9-6 pm and pride ourselves in our quick response time. As you can imagine, we are sad to see this negative review given our available local services were not utilized. 
Great house, but not prepared properly
Reviewed on 2019-12-02 by
Robert
Updated on 2019-12-02
The house is spacious and basically a spectacular and well appointed unit. We were disappointed however, to find that the unit had not been properly prepared. The agent indicated that the late check in time of 4pm is required to allow a crew to verify the house was ready for occupancy and check to make sure all the appliances were operational. We found out about 6pm that the water system was not operational. No water at all and the pilot lights on the water heaters were not lit. We also found that neither of the gas fireplaces worked. The rental office closes at 6pm, but Luckily someone was still in the office at 6:20 and was able to arrange for a technician to come over to get things working by 8pm. From that point on, we had a very enjoyable stay.
Manager Response:
Thank you for your review, we are so able we were able to assist your group and allow you all to settle in on your arrival day. While the water and water heater were operational and tested as such during our inspection around 3pm, it did seem the water heater needed a reset a few hours into your stay. We were glad we could get someone out to you to take care of that for you after hours. We work very diligently to ensure our guests are taken care of and are glad you enjoyed your time!
Great House
Reviewed on 2018-12-30 by
James & Melinda
Updated on 2018-12-30
Our family had a wonderful Christmas holiday at this house. We stayed here last year, and liked it, so we booked it again. Our only complaint is that the WiFi did not work at all on our last two days. We love the location in Northstar and all the amenities of the homeowners association. The room layout was perfect for our extended family with each little family having a two bedroom suite with bathroom plus a family/playroom. We would recommend it to others.
Manager Response:
So glad that you enjoyed your time at Big Springs, we would love to host your group again in the future! I'm sorry your internet went down for a portion of your stay and wish we had known so we could have assisted in getting that running for you. For the reference of future renters, while internet can be slower in these rural areas, we have since resolved the issue and the wifi at this home is working just fine, currently!
Great house for group travel
Reviewed on 2018-08-28 by
Allyse
Updated on 2018-08-28
Spacious house with queen beds in every room, which is great for a group of adults! Back yard isn't as large as it seems in the picture, but that wasn't a problem. Our only complaint is that checkout was 10am, which made the morning feel rushed.
Family vacation
Reviewed on 2018-07-18 by
Lynn
Updated on 2018-07-18
2nd year using this property. Great location. House serves family needs well
Rec center was great and convenience of shuttle bus to rec center was very much appreciated
Negatives. When we arrived trash bins outside were full. And as happened last year, one of the rec cards was missing. A email to TahoeGetaway remedied both problems but should have been taken care of before we arrived. Especially since a big deal is made about losing the rec cards
Family Christmas
Reviewed on 2018-01-01 by
James & Melinda
Updated on 2018-01-01
Our family had a wonderful stay at Big Springs. The home was clean, and well maintained. All the appliances and amenities worked well. The guide book gave us all the information needed to access the shuttle service and the recreation building. The owner left notes on how to use the amenities.
50th Birthday
Reviewed on 2017-08-09 by
Carl
Updated on 2017-08-09
This place was great. Had a good time the property was clean. The location of the property was in a great location stores, casinos, and lake check in and out was scooper easy. The only thing that would have made the stay better would have been some air conditioning
Tahoe vacation
Reviewed on 2017-07-09 by
Lynn b.
Updated on 2017-07-09
Great house. Kitchen was very well equipped. Lots of space for our large family Shuttle to rec area very covinent.
Second time, just as great
Reviewed on 2017-02-28 by
Eric
Updated on 2017-02-28
Have stayed here each of the last few seasons and will likely stay here again. Great house, service, and the mobile app is a nice enhancement.
Big springs at Northstar
Reviewed on 2017-01-08 by
Lori
Updated on 2017-01-08
We loved the was spacious, well equipped and beautiful. The only complaint was the wifi didn't work.
Otherwise...I would definitely come back.
Northstar Escape
Reviewed on 2016-07-26 by
Pamela
Updated on 2016-07-26
It was a great home to stay at in a wonderful location.
Beautiful house
Reviewed on 2016-07-12 by
Walter
Updated on 2016-07-12
It was awesome thank you House is really nice we are so happy
Great for Big Family Getogethers
Reviewed on 2016-04-06 by
Karin
Updated on 2016-04-06
We had a fantastic stay at the Big Springs property. Three families were able to stay together in this big home. Everything was clean and well-cared for and the kitchen was very well equipped.
Wonderful Family Time in a Beautiful Home
Reviewed on 2016-03-31 by
Maria C.
Updated on 2016-03-31
We had a family holiday with young kids in tow. It was a great home, nicely appointed. The kitchen was well stocked. It was nice to have the shuttle pick you up right in front of the home, a big plus. The beds in some rooms where a little hard for our liking but could not complain that much. The home was very clean and bathrooms where updated. We can't wait to rent this home again.
Nice property
Reviewed on 2015-02-24 by
Brett
Updated on 2015-02-24
Nice large home. Fit 8!of us no problem. Perfect for large families.
Lovely Property but Disappointing Property Management Experience
Reviewed on 2014-08-11 by
Kay
Updated on 2014-08-11
This home is spacious, very nicely furnished with comfortable beds and great cooking and eating ware in the kitchen. The location is convenient and the backyard deck and yard very scenic and relaxing. The TVs in the Great Room and Master bedroom could definitely be improved upon. But all in all the home was a pleasure to live in for the week for the adults and the kids.
The disappointment was with the rental company. When you are on vacation the last thing you want to be doing is spending your time on the phone trying to get things rectified. First we did not get in on time. At 4:00 (the check in time)I had not yet heard from them as promised with the code to get in. I had to call them to find out what was going on and when we could get in. Once in there was a noisy central air fan left on. We tried to use the controls to shut it off but could not. No one in the office knew how to shut it off either. It kept running day and night and the instruction by phone did not work so they had to send someone out. It turned out to be a simple fix. We had to hunt up enough face towels as only four were out in the bathrooms. It took a couple of calls to get another Rec Center card as only one was in the house (we were first told by the office staff the house only came with one which did not make sense). When we requested a little extra time to check out and because we did not get in on time we assumed there would be no problem but were told the cleaning crew had to be "in the house at 10:00 sharp". We changed our plans and left at 10:05 with no cleaning crew in sight. For this price point I would have expected better customer service. Would not recommend the property to others if they have to work with this property management group.
Family Vacation
Reviewed on 2014-07-17 by
Daniel
Updated on 2014-07-17
Big Springs was a beautiful home and accommodated the nine of us easily. The kitchen was very spacious and fully equipped.
After reading a previous review we brought four bars of soap for the showers. We agree with the previous renters that these should be provided. The TV in the great room could have been larger. We had to call the office to find out the time when the house would be available.
The office was responsive in sending a repair man on July 4th to repair a toilet handle.
Wonderful Home
Reviewed on 2014-02-26 by
Michelle
Updated on 2014-02-26
Wonderful vacation home. Loved, loved, loved it. Beds are very comfortable. Home beautiful. Will stay there again
Great Place!!
Reviewed on 2014-01-29 by
Katy
Updated on 2014-01-29
This a great place for multiple families to vacation. It sets up wonderfully and the furnishings and kitchen supplies are amazing. We would love to stay here again.
The Lee Family
Reviewed on 2014-01-22 by
Judi
Updated on 2014-01-22
Big Springs is a beautiful home. It is always a joy for our family to return each year for a long ski weekend. Even when there isn't any snow Northstar is great and everyone had fun.
The house is warm and comfortable -- we have been returning for 6 years.
Northstar Luxury 6 bedroom, 4 bath home
Reviewed on 2013-08-02 by
Anonymous
Updated on 2013-08-02
We spent a week in your beautiful home in July for the third year. We love the home and feel very comfortable there. Our family consists of grandparents, six adult children (in-laws) and their children, ranging from 7 to 19 years of age.There was space for all of the different activities we engage in . We hiked from the house and also used the convenient shuttle to get to the village. The rec center with the swimming pools is a big plus. We are a family who loves to cook and we found the spacious kitchen to be the best stocked of any we have ever rented. The outdoor space is also large and enjoyable. This is a five star home!
[2]
Custom
Community Hot Tub
Outdoor Furniture (Seasonal)
Access to Fitness Center
Ski Shuttle Service
Access to Swimming Pool
Access to Tennis Courts
Gas Grill
Wireless Internet
Cable Television
DVD Player
Gas Fireplace
Washer
Dryer
Dishwasher
Full Kitchen
Coffee Maker
Driveway Parking for 3
Garage Parking for 2
No Pets
Condo type
6 Bedroom Big Springs at Northstar
Available Specials
Community Hot Tub
Outdoor Furniture (Seasonal)
Access to Fitness Center
Ski Shuttle Service
Access to Swimming Pool
Access to Tennis Courts
Gas Grill
Wireless Internet
Cable Television
DVD Player
Gas Fireplace
Washer
Dryer
Dishwasher
Full Kitchen
Coffee Maker
Driveway Parking for 3
Garage Parking for 2
No Pets

Master Bedroom (Queen)
Bedroom 2 (Queen)
Bedroom 3 (Queen)
Bedroom 4 (Queen)
Bedroom 5 (Queen)
Bedroom 6 (Twin Single)
Big Springs 6 BR in Northstar - HOA Pool, Hot Tubs, Free Shuttle
Don't wait -
4
people are currently interested in reserving this property!
More…
Location Types
Mountain
Resort
Town
Village
Mountain View
Mountain views
Local Features
Babysitting
Fitness Center
Groceries
Hospital
Laundromat
Massage Therapist
Attractions
Autumn Foliage
Museums
Playground
Pool/Spa
Swimming Pool
Outdoor pool shared
Entertainment
Television
Stereo
DVD Player
Satellite or Cable Service
Laptop Friendly
DVD player
1924 Gray Wolf
96161
Truckee
,
CA
United States
39° 16' 45.1668" N, 120° 7' 38.424" W
[11]
[12]
[13]
[14]
[15]
[16]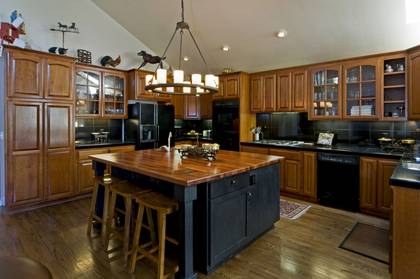 [17]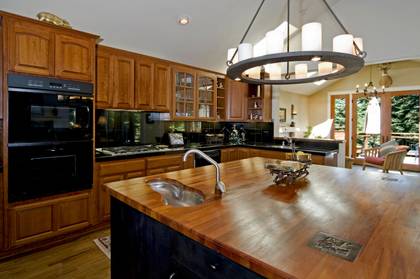 [18]
[19]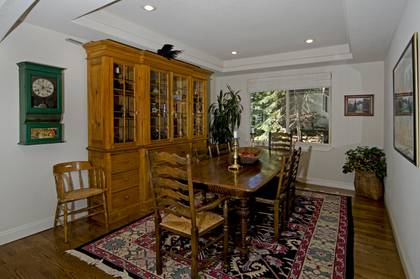 [20]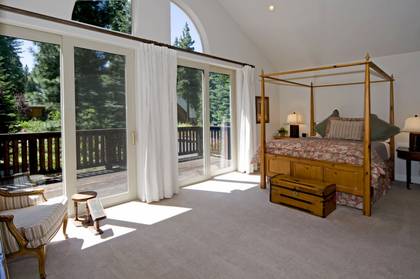 [21]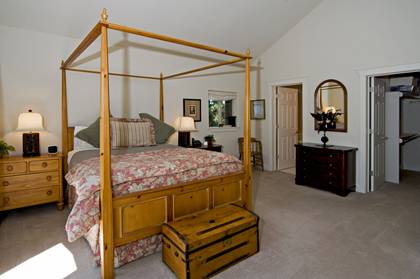 [22]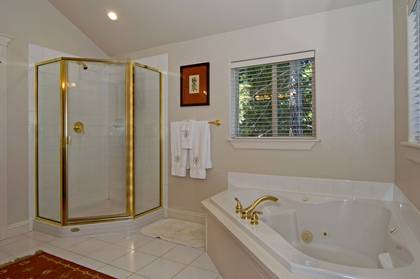 [23]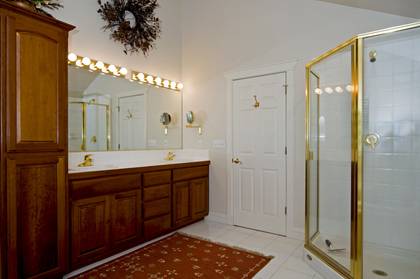 [24]
[25]
[26]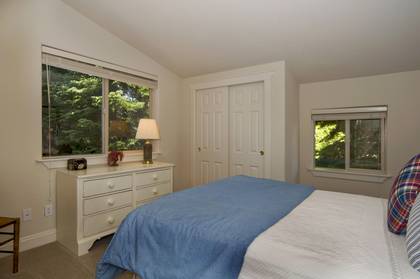 [27]
[28]
[29]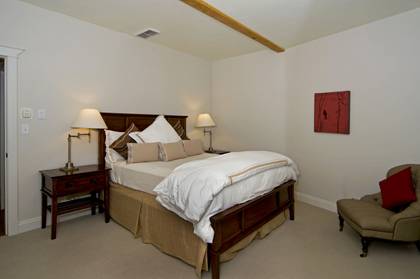 [30]
[31]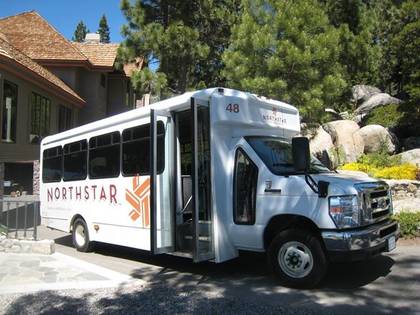 [32]
[33]
[34]
[35]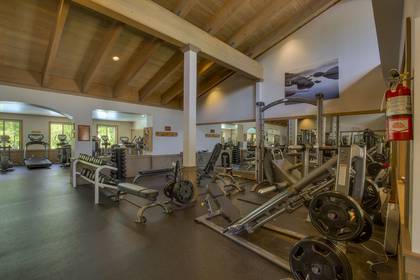 [36]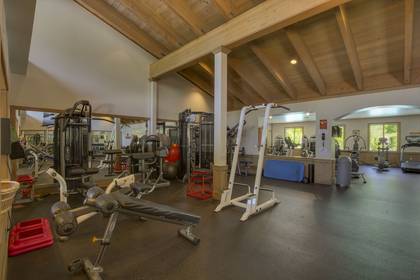 [37]
[38]
[39]
[40]
[41]
6 Bedrooms
4 Baths
Access to Swimming Pool
Ski Area Property
Luxury
Fitness Center
Community Hot Tub
This Northstar vacation rental home is located in the exclusive Big Springs neighborhood and helps define luxury living in the Northstar Ski Resort.

This custom six-bedroom, four-bath Tahoe ski rental spans three levels and includes a fabulous great room and large elegant kitchen that opens up into a newly added four-seasons porch. Everything overlooks the private backyard area that has been professionally landscaped and in the summer months offers an expansive grassy area that is perfect for kids. The main floor, while it houses the majority of the common living space and formal dining room, also offers one bedroom with adjacent full bath, which is very convenient for those with any mobility concerns.

Two gas fireplaces throughout make this large vacation home feel cozy and comfortable.

Upstairs hosts three bedrooms. The first is a spacious master suite with a private deck, TV and a spacious newly remodeled master bathroom complete with double vanity sinks and shower. Between the master and the two guest bedrooms, guests will enjoy a quiet lounge area perfect for curling up with a good book, or just enjoying some quiet time away from the rest of the house.

The lower level of the home offers two additional bedrooms (a queen bedroom and one bunk room) and a gorgeous new bathroom. They all surround the casual family room with flat-screen TV and sitting area. Guests can also enjoy direct access to the back yard from this level as well.

GOLD LEVEL PROPERTY

• Gourmet Kitchen

• Two Gas Fireplaces

• Grassy Landscaped Back Yard

• Entertainment Room (downstairs)

• Door-to-Door Ski Shuttle

• No Pets

ABOUT THE AREA

For the modern family seeking a mountain escape complete with unmatched amenities, Northstar California Resort combines California cool with high-end luxury. Halfway between Truckee, one of North America's coolest mountain towns, and the gorgeous North Shore of Lake Tahoe, Northstar is a destination on the rise, having poured nearly a billion dollars into creating Lake Tahoe's premier luxury snow sports experience.

In the winter, enjoy access to almost 100 trails and over 3,000 skiable acres, impeccable grooming, incredible tree skiing and enough variety to challenge every level of skier. Take advantage of world class terrain parks, cross country skiing, a youth Adventure Park, and a 9000 square foot ice rink surrounded by fire pits and a rink side bar.

A true four-seasons resort, summer in Northstar is not to be missed. Play the 18 hole championship golf course, brave the bungee trampoline or access one of the countless biking or hiking trails right outside your door. When you're ready for a day at the lake, sandy beaches await only ten minutes from your door.

Included with your rental are guest cards providing access to the Northstar Property Owners Association amenities. Guest access fees are currently $5 per person per day (cash only).

AMENITIES INCLUDE:

• Door to door shuttle service (no charge)

• Rec center with work-out facility

• Junior Olympic size (6 lanes) chlorine pool with shallow and deep ends (summer only)

• Heated Lap Pool open year-round

• Covered Shaped outdoor Adult Spa

• 26' diameter outdoor Family Spa

• 10' x 15' outdoor Adult Spa (families okay when Family Spa closed)

• Gated Kiddie Wadding Pool for children up to 5 years old (summer only)

• Splash Pad zero depth water play area (summer only)

• Tennis Courts (Summer Only) - Certified instructors teach an array of classes and clinics for all ages.

• Game Room - air-hockey, foosball, ping pong, video games, pool tables, TV room

POLICIES & DISCLOSURES

1. This home requires at least a 3 night stay at all times.

2. All Northstar Ski Resort and Rec Center Facilities have been closed through March 22, 2020.



* All of our homes feature a full kitchen, washer and dryer, outdoor grill, and wireless internet (any exceptions will be noted above).
Amenities
Internet
Free Wifi
Fireplace
Heating
Washer
Dryer
Parking
Garage
Telephone
Living Room
Hair Dryer
Ironing Board
Linens Provided
Towels Provided
Iron
Shampoo
Carbon Monoxide Detector
Fire Extinguisher
Hangers
Smoke Detector
Internet Access
Cable/satellite TV
Parking space
TV
Linens provided
Towels provided
Washing machine
Private Entrance
Self Check-In
Lock Box
Linen provided
Outdoor Lighting
Bed Linens
Dates
Price
05/30/20 - 05/30/20

$730

/nt

05/31/20 - 05/31/20

$657

/nt

06/01/20 - 06/04/20

$657

/nt

06/05/20 - 06/06/20

$758

/nt

06/07/20 - 06/11/20

$657

/nt

06/12/20 - 06/13/20

$758

/nt

06/14/20 - 06/18/20

$657

/nt

06/19/20 - 06/20/20

$758

/nt

06/21/20 - 06/25/20

$657

/nt

06/26/20 - 06/26/20

$758

/nt

06/27/20 - 07/02/20

$758

/nt

07/03/20 - 07/04/20

$910

/nt

07/05/20 - 07/05/20

$758

/nt

07/06/20 - 07/08/20

$720

/nt

07/09/20 - 07/12/20

$758

/nt

07/13/20 - 07/15/20

$720

/nt

07/16/20 - 07/21/20

$758

/nt

07/22/20 - 07/22/20

$720

/nt

07/23/20 - 07/23/20

$648

/nt

07/24/20 - 07/24/20

$720

/nt

07/25/20 - 07/31/20

$848

/nt

08/01/20 - 08/08/20

$758

/nt

08/09/20 - 08/09/20

$682

/nt

08/10/20 - 08/12/20

$758

/nt

08/13/20 - 08/13/20

$644

/nt

08/14/20 - 08/15/20

$758

/nt

08/16/20 - 08/16/20

$644

/nt

08/17/20 - 08/19/20

$758

/nt

08/20/20 - 08/20/20

$644

/nt

08/21/20 - 08/22/20

$758

/nt

08/23/20 - 08/23/20

$644

/nt

08/24/20 - 08/26/20

$758

/nt

08/27/20 - 08/27/20

$644

/nt

08/28/20 - 08/29/20

$758

/nt

08/30/20 - 08/30/20

$644

/nt

08/31/20 - 09/06/20

$758

/nt

09/07/20 - 09/10/20

$657

/nt

09/11/20 - 09/12/20

$758

/nt

09/13/20 - 09/17/20

$657

/nt

09/18/20 - 09/19/20

$758

/nt

09/20/20 - 09/24/20

$657

/nt

09/25/20 - 09/26/20

$758

/nt

09/27/20 - 10/01/20

$657

/nt

10/02/20 - 10/03/20

$758

/nt

10/04/20 - 10/08/20

$657

/nt

10/09/20 - 10/10/20

$758

/nt

10/11/20 - 10/15/20

$657

/nt

10/16/20 - 10/17/20

$758

/nt

10/18/20 - 10/22/20

$657

/nt

10/23/20 - 10/24/20

$758

/nt

10/25/20 - 10/29/20

$657

/nt

10/30/20 - 10/31/20

$758

/nt

11/01/20 - 11/05/20

$657

/nt

11/06/20 - 11/07/20

$758

/nt

11/08/20 - 11/12/20

$657

/nt

11/13/20 - 11/14/20

$758

/nt

11/15/20 - 11/19/20

$657

/nt

11/20/20 - 11/21/20

$758

/nt

11/22/20 - 11/24/20

$657

/nt

11/25/20 - 11/25/20

$1,061

/nt

11/26/20 - 11/26/20

$1,061

/nt

11/27/20 - 11/27/20

$1,061

/nt

11/28/20 - 11/28/20

$758

/nt

11/29/20 - 12/03/20

$657

/nt

12/04/20 - 12/05/20

$758

/nt

12/06/20 - 12/10/20

$657

/nt

12/11/20 - 12/12/20

$758

/nt

12/13/20 - 12/16/20

$657

/nt

12/17/20 - 12/17/20

$657

/nt

12/18/20 - 12/23/20

$1,850

/nt

12/24/20 - 12/24/20

$1,850

/nt

12/25/20 - 12/25/20

$1,850

/nt

12/26/20 - 12/26/20

$2,000

/nt

12/27/20 - 01/02/21

$2,000

/nt

01/03/21 - 01/03/21

$1,060

/nt

01/04/21 - 01/07/21

$901

/nt

01/08/21 - 01/10/21

$1,060

/nt

01/11/21 - 01/13/21

$901

/nt

01/14/21 - 01/14/21

$1,054

/nt

01/15/21 - 01/17/21

$1,240

/nt

01/18/21 - 01/18/21

$1,054

/nt

01/19/21 - 01/21/21

$901

/nt

01/22/21 - 01/24/21

$1,060

/nt

01/25/21 - 01/28/21

$901

/nt

01/29/21 - 01/31/21

$1,060

/nt

02/01/21 - 02/04/21

$901

/nt

02/05/21 - 02/07/21

$1,060

/nt

02/08/21 - 02/11/21

$901

/nt

02/12/21 - 02/14/21

$1,606

/nt

02/15/21 - 02/15/21

$1,515

/nt

02/16/21 - 02/18/21

$1,212

/nt

02/19/21 - 02/19/21

$1,515

/nt

02/20/21 - 02/21/21

$1,060

/nt

02/22/21 - 02/25/21

$901

/nt

02/26/21 - 02/28/21

$1,060

/nt

03/01/21 - 03/04/21

$901

/nt

03/05/21 - 03/07/21

$1,060

/nt

03/08/21 - 03/11/21

$901

/nt

03/12/21 - 03/14/21

$1,060

/nt

03/15/21 - 03/18/21

$901

/nt

03/19/21 - 03/21/21

$1,060

/nt

03/22/21 - 03/25/21

$901

/nt

03/26/21 - 03/28/21

$1,060

/nt

03/29/21 - 03/31/21

$901

/nt

04/01/21 - 04/01/21

$722

/nt

04/02/21 - 04/03/21

$833

/nt

04/04/21 - 04/08/21

$722

/nt

04/09/21 - 04/10/21

$833

/nt

04/11/21 - 04/15/21

$722

/nt

04/16/21 - 04/17/21

$758

/nt

04/18/21 - 04/22/21

$657

/nt

04/23/21 - 04/24/21

$758

/nt

04/25/21 - 04/29/21

$657

/nt

04/30/21 - 05/01/21

$758

/nt

05/02/21 - 05/06/21

$657

/nt

05/07/21 - 05/08/21

$758

/nt

05/09/21 - 05/13/21

$657

/nt

05/14/21 - 05/15/21

$758

/nt

05/16/21 - 05/20/21

$657

/nt

05/21/21 - 05/22/21

$758

/nt

05/23/21 - 05/27/21

$657

/nt

05/28/21 - 05/29/21

$758

/nt

05/30/21 - 05/31/21

$657

/nt