Themes
Family
Away From It All
Adventure
Master Bedroom w/ ensuite bath (Downstairs)

Bedroom 2 (Downstairs)

Bedroom 3 Twin over Double Bunk (Downstairs)

Additional Sleeping Area

Great Room - Sofa Sleeper
Virtual Tour
https://my.matterport.com/show/?m=GKgG1Yg11yp&brand=0
Beautiful home
Reviewed on 2020-06-14 by
Valerie
Updated on 2020-06-14
Home was beautiful and conveniently located. Plenty of room for 6 people. Bathrooms were very nice. Close to restaurants, bike rentals and short drive to hike.
Cozy Thanksgiving at Beaver Lake View
Reviewed on 2019-12-02 by
Kelly
Updated on 2019-12-02
We were a party of 4 escaping the Bay Area for Thanksgiving. We found the accommodations to be comfortable and inviting. As a cooking fanatic, I was quite pleased with how well appointed the kitchen is. A couple criticisms: There was no metal bin for the ashes from the fireplace. The italian stove/oven is notoriously tricky. It seems to only light ~30% of the time so it could probably use servicing. Nice to have: garage available for guests. All-in-all a lovely home and adequate services.
Manager Response:
Thank you for your feedback! We love the kitchen too - it's a wonderful cooking space. We do provide instructions/signage for the stove/oven and will deliver new signage just-in-case it was lost or fell behind something. For future guests, issues are encountered, we are more than happy to provide guidance over the phone.
Lovely place
Reviewed on 2019-11-18 by
Kristina B.
Updated on 2019-11-18
Lovely place We had a relaxing fun time.
Just what we needed!
Reviewed on 2019-11-13 by
Jocelyn H.
Updated on 2019-11-13
Amazing view and close to restaurants, lake and shopping! Great for a girls trip!
Awesome view!
Reviewed on 2019-07-26 by
Francine
Updated on 2019-07-26
My husband and I enjoyed a 3 week stay at this beautiful property with a spectacular view of the lake! The home is fairly new and has upgraded appliances and very nice furnishings. We had our 3 young grandchildren and their parents with us for a week, and there was plenty of room for all of us to hang out. We had an issue with the alarm going off in the middle of the night, but Tahoe Getaways sent someone out the next day to take care of it. They were very responsive to our minor issues. I highly recommend this property!
Amazing place perfection, with little things I would change.
Reviewed on 2019-05-28 by
laura k.
Updated on 2019-05-28
Luxury in tahoe at a great price, perfect for my family and allowed are dogs. Very nicely designed inside and out and well thought out overall. Literally the only thing lacking was master bedroom decor but other than that the home is serene and extremely clean and well thought out. Thank you for sharing this property with others.
Perfect layout
Reviewed on 2019-04-05 by
Victoria
Updated on 2019-04-05
We really enjoyed our stay at the Beaver Lake View Retreat home. It was the perfect setup for us. The home had a great layout , nice view of the lake and was nicely appointed. I would only suggest continuing the flooring that is on the main level to the lower level. We noticed some stains on the carpet from previous guests. Also it would be nice if there was a gas fireplace.
Manager Response:
Thank you so much for reviewing your experience. Future guests should note that we will be doing a complete professional carpet clean within the next week! 
Reviewed on 2019-03-05 by
Annjanette
Updated on 2019-03-05
It was a great vacation. The attention to detail and service were fantastic. We are looking forward to our next stay in Tahoe!Thank you!
Relaxing and fun
Reviewed on 2019-02-21 by
Tracy K.
Updated on 2019-02-21
We had a great stay at the house. With the snow storms all weekend, we ended up having to eat most of our meals in the house and found all the amenities in the kitchen to be really comfortable and well stocked. All the bedrooms and bathrooms were very nice as well. Our whole family enjoyed our first time trip to Tahoe (including our small dog)
Great trip to Tahoe
Reviewed on 2019-02-07 by
Tracy
Updated on 2019-02-07
We had such a great first trip to Tahoe. With the storms throughout the weekend, we were snowed in for most of the trip, but found the house to be a warm and welcoming place for our whole family (and small dog) to stay in.
Beautiful home and view!
Reviewed on 2018-10-20 by
Jan S.
Updated on 2018-10-20
The home is as lovely as the photos. The appliances and furnishings are updated and in excellent condition. The kitchen is well stocked with everything you need for cooking. The master bathroom was spacious with a wonderful shower. When we arrived, the house was immaculate. We enjoyed the view of Lake Tahoe from the decks, living room, and master bedroom.
Great house!
Reviewed on 2018-07-29 by
Jeannette
Updated on 2018-07-29
We were very happy with our stay. The condition of the house was excellent, the location was perfect and the view was spectacular. It was recommended that we keep the windows closed in the downstairs bedrooms to prevent bear intrusions. The weather was hot so it made the rooms a bit uncomfortable for sleeping. We would recommend the property.
Amazing Cabin in Lake Tahoe - perfect for 4th of July weekend
Reviewed on 2018-07-09 by
Hoon
Updated on 2018-07-09
A lot of times, listings tend to take more flattering photos than what the property actually is.
Fortunately for me, this was not the case with this amazing 3 BR cabin. The place came out exactly as the photos had captured. From the renovations, hot tub, and layout, everything was good on our end.
And that view from the balcony - just sublime.
I'd highly recommend this place, and hope to come back again.
Gorgeous house in Kings Beach!
Reviewed on 2018-07-01 by
Marisa
Updated on 2018-07-01
This was by far my favorite house I've ever stayed at in Kings Beach! The view is incredible and the large open floor plan was perfect for our group. The hot tub was clean and spacious - perfect for our after dinner glass(es) of wine! Tahoe Getaways was also extremely helpful and responsive every step of the way - I can't say enough good things!
If I had to make any changes though, it would be to remove the bunk beds (two twins would fit just fine and much more practical for adults who need those beds) and a later check out (I think noon would be fair considering you can't check in until 4pm)
Will definitely be staying here again soon!
Manager Response:
Thank you for taking the time to review your stay. We are very happy to hear that you and your group had a great time and that we were able to be of assistance! We would love to have you back.
Family trip 2018
Reviewed on 2018-06-09 by
CHARLESTON
Updated on 2018-06-09
We had a beeping alarm for the first 3 days of our stay. We also had the alarm go off at 4:22am in the morning of our last night there which woke me and my wife in a panic of course. She thought someone was breaking in, luckily my daughter didn't hear it. The property was nice except for these 2 events.
Manager Response:
Thank you for taking the time to review your stay. I'm glad to hear you enjoyed the home, and again, we are so sorry for the inconvenience experienced. The alarm system has now been completely replaced and will not be a problem for future guests.
Awesome week of hiking!
Reviewed on 2018-05-14 by
Patrick
Updated on 2018-05-14
We had a great stay at the Beaver Lake View property. The house was very nice and we enjoyed our stay. There were only 2 items that I had small issue with; no furniture on either back deck, had to move 2 chairs out of the living room area to enjoy the fantastic weather we had last week. Also, the main floor of the house smelled like smoke from the fire place up until the last day of our stay. We were able to get used to it, but, it was noticeable every time you entered the house or walked from one floor to the other. Even opening all windows and running ceiling fans could remove the smoke smell. Overall our stay was great and would be back! Thanks!
Great home & beautiful views
Reviewed on 2018-04-30 by
Nancy
Updated on 2018-04-30
The home is in immaculate condition and very tastefully decorated. The layout is perfect for hanging out and cooking together, and with the bedrooms on the lower level it allows for privacy and letting people sleep in or stay up later without disturbing the rest of the household.
Plus, a great location with a beautiful view of the lake and easy to get to North Star.
Would definitely stay here again!
Great view
Reviewed on 2018-02-27 by
Andrew
Updated on 2018-02-27
Pluses: view, hot tub, beautiful interior, great beds.
Minuses: 10AM checkout, difficult stove
Manager Response:
Thank you for taking the time to review your stay! I'm sorry to hear you had trouble with the stove. We have tested it, and everything is working as it should.
Beaver house
Reviewed on 2018-02-17 by
Lana
Updated on 2018-02-17
Thank you so much for a great service that you guys provided for us. The house was gorgeous and comfortable at the same time. We enjoyed staying and I hope to rent this property in the future. The only thing that bothered us, that was not much snow in Lake Tahoe.
Perfect get away with family's vacation.
Reviewed on 2018-01-13 by
Gwen
Updated on 2018-01-13
The cabin was very accommodating to all my family and pet need, and exceptional clean. Love the quaint beautiful town and the hike to town.
Perfectly laid out family rental with a great view
Reviewed on 2018-01-09 by
James
Updated on 2018-01-09
For a family of 5, this was perfect. Great open family space upstairs with lovely view of the lake. Good sized bedrooms downstairs with good storage.
Beautifully Remodeled Modern Lake View Home!
Reviewed on 2017-09-27 by
Theresa
Updated on 2017-09-27
This place was just right for us. My husband & I stay here for ten days recently & had a fabulous time. The home was exactly as described, very clean & neat when we arrived. The kitchen was well stocked, although a larger frying pan would have been handy the one day our son and granddaughter stayed with us. Otherwise, everything we could possibly need was provided, even a dog bed for our pooch! We found the beds to be quite firm, so we'll probably bring foam bed toppers next time. The marvelous lake view, the new hot tub, all the spiffy modern efficiencies of this home, and the many long walks we took up into the nearby forest were amazing. The season's early snowfall was an unexpected surprise & incredibly beautiful. We were here at a time when most of the neighboring homes were vacant so it was extremely quiet & peaceful. Just the great sounds of nature. Tahoe Getaways did an excellent job of informing us about our stay & were very responsive to any questions or concerns we had. We love this home & definitely look forward to staying here again in the future!
Great House and Location
Reviewed on 2017-09-12 by
Kath
Updated on 2017-09-12
Excellent property, high spec fittings - would have been good to have some detailed instructions - for example for the sound bar. Also would be nice to add reading light in the en suite bedroom. We were there for two days so no big deal, but complimentary "welcome" tea/coffee would have been nice.
Manager Response:
We're happy to hear you enjoyed the home. We have posted A/V instructions so future guests should have no trouble. Thank you for the feedback!
wonderful rental
Reviewed on 2017-09-07 by
Silvia
Updated on 2017-09-07
Great modern house with fantastic view of Lake Tahoe. Everything was top notch, loved the deck and open kitchen/family room. No need to bring anything...lots of pots and pans for cooking ....can't go wrong with this place...15 min walk to Kings Beach ...
A true Tahoe experience!
Reviewed on 2017-07-10 by
Michelle
Updated on 2017-07-10
We wanted to share what a great home rental the folks at Tahoe Getaways provided to our family for this past 4th of July week! It was very well appointed, had an amazing view of the lake, and was located in a nice quiet neighborhood.
Quiet neighborhood in a great location.
Reviewed on 2017-06-24 by
Gary
Updated on 2017-06-24
Very nicely appointed, comfortable and roomy with a decent view of Lake Tahoe. The neighborhood was very quiet during our stay in early June as none of the adjacent homes were occupied. Short downhill/uphill walk to town for the times you don't want to bother with driving.
Kitchen was well appointed with modern appliances and an ample supply of utensils. However, large groups may find the number of pots and pans lacking. Since it was just two of us we had no problem although, they are probably due for an update....but now I am just getting picky. Master bedroom and bath provided plenty of storage space and shower worked
wonderfully.
My wife and I were primarily there for the hiking. Although our favorite trails were located at the south end of the lake the drive, while slow and at times heavily trafficked was still scenic and enjoyable.
Kings Beach is just large enough to offer a variety of restaurants and shopping distractions but we found better opportunities close by in Incline Village and Tahoe City. Certainly preferred over the congestion of South Tahoe. Local Safeway grocery store had everything we needed and we prepared most of our own meals.
All in all I would highly recommend Beaver Lake. My wife and I have stayed in a number of VRBO type rentals from Rome to the Rocky Mountains and I would put this property in our top five. Great value and reasonably priced. The mamangement company did a great job in keeping us updated both prior to and during our stay.
Awesome modern house & setting
Reviewed on 2017-06-21 by
Kathy
Updated on 2017-06-21
Beautiful modern home, fantastic view, convenient location. The house was furnished & supplied well.
Amazing home with beautiful views!
Reviewed on 2017-05-10 by
Amy
Updated on 2017-05-10
This house was impeccably clean and new. The kitchen was awesome with everything you would need to cook wonderful dinners while enjoying the fire and lake view. We didn't want to leave and will definitely be back! There were only 2 of us but it would be perfect for a family as well.
Beautiful and Cozy
Reviewed on 2017-03-28 by
Amir
Updated on 2017-03-28
The house was very nice, clean, and comfortable.
The house is on top of a hill and had a fantastic view of the lake. Great spot!
Amazing property and location!
Reviewed on 2017-03-10 by
Nigel
Updated on 2017-03-10
No expense can have been spared when this property was renovated. The layout of the home, materials used, and interior design are impressive.
This property was ideal for our family, and the view of the lake from the main floor is really beautiful.
The kids loved spending time in the hot tub too, while the back yard was deep in snow.
Can't say enough to recommend this property. It's well appointed, spacious, and was spotless!
Beautiful home!
Reviewed on 2017-03-08 by
Diane
Updated on 2017-03-08
This home is really tastefully designed and the views are amazing!
I will definitely try to rent this home for future trips to Tahoe.
Fabulous stay
Reviewed on 2017-02-22 by
David
Updated on 2017-02-22
Absoultely wonderful. The Beaver Lake View Retreat was an amazing outpost for our family getaway to the Tahoe basin. The house itself was new and had all the ammenites we wanted. A bonus was discovering the recent addition of a brand new hot tub off the master!!
Excellent vacation rental home!
Reviewed on 2016-11-29 by
Sarah
Updated on 2016-11-29
Our thanksgiving vacation was memorable and included a beautiful snow storm! Tahoe getaways ensured the driveway was cleared by 7am; we were so impressed!
We loved this home and it was better in person than the photos! My husband and I travel quite a bit and have an 'eye' for a certain experience. We will definitely return. The home is newly constructed and in a good location in the north shore area.
Luxury with a view!
Reviewed on 2016-10-04 by
Susan
Updated on 2016-10-04
Had a wonderful stay in this beautifully designed/decorated cabin overlooking Lake Tahoe. Really couldn't have asked for anything better! Had to call the property management company (because someone forgot to turn off the alarm and we set it off when we entered the house; DVD wasn't in unit so they brought one). They were prompt, professional and friendly. Would DEFINITELY rent here again!
Beaver Lake View Retreat, great home I would rent again !
Reviewed on 2016-09-15 by
Ginger
Updated on 2016-09-15
Lovely lake view home, well stocked, very clean, comfortable beds. Only needed a toaster.
Great House
Reviewed on 2016-08-29 by
Michael
Updated on 2016-08-29
We stayed at this house for 3 nights and had a great time. The home is located is a nice and quiet neighborhood. Although it's quite a way from the lake, the house has nice views through the trees. The home appears to be an almost new and it was super clean when we arrived. The quality of craftsmanship of the house and the provided lines were top-notch. It's obvious the seller takes care of their home and it really shows. We were a little surprised that some basics weren't provided like salt & pepper, a 10" frying pan or large pot for boiling. I recommend staying at this house.
Beautiful new home in the heart of Kings Beach, Tahoe
Reviewed on 2016-08-09 by
Paul
Updated on 2016-08-09
We loved this house! It is so nicely done and well equipped that it felt like it was ours. The views of the lake are spectacular and the living space is very comfortable and stylish. The bedroom area and bathrooms are quiet, relaxing and luxurious. This is a great home for a family or group vacation with access to all the north Tahoe explorations on both the California or Nevada sides.
A great stay
Reviewed on 2016-08-02 by
Emily
Updated on 2016-08-02
We went with our family and had a great time at this rental. Everything was in great condition and new. It was a very comfortable stay. The management team was quick and responsive to to and after our trip.
Stunning views
Reviewed on 2016-07-18 by
Aileen
Updated on 2016-07-18
This is a brand new home...we must have been the first guests to stay here. Everything was exceptionally clean. The kitchen and pantry were well stocked with everything needed to make our own meals. We spent our evenings on the deck, enjoying the gentle breeze and stunning view of the lake. The property is perfectly located. A 10 minute walk down the hill to Kings Beach with its quaint eateries and beach and a 20 minute drive to Sandy Harbor where we spent the day kayaking on Lake Tahoe's crystal clear water. This home was such a pleasure to come back to after a day of zip-lining or hiking. We will definitely be back!
Beaver street bravos
Reviewed on 2016-07-16 by
Anthony
Updated on 2016-07-16
Beautiful view at this new propert located at the east end of Kings Beach in an elevated neighborhood. TahoeGetaway staff was outstanding, especially Sarah the house was clean, efficient and nicely decorated with good solid appliances. Our only surprise was that we were expected to do some bedding stripping and towel laundering before we left, yet paid a cleaning deposit..
[2]
Custom
Private Hot Tub
Pet Friendly
Outdoor Furniture (Seasonal)
Lake View
Gas Grill
Wireless Internet
Cable Television
DVD Player
Wood Fireplace
Washer
Dryer
Dishwasher
Full Kitchen
Coffee Maker
Driveway Parking for 3
Garage Parking for 2
Condo type
Summer 5 NT Beaver Lake View Retreat
Available Specials
Private Hot Tub
Pet Friendly
Outdoor Furniture (Seasonal)
Lake View
Gas Grill
Wireless Internet
Cable Television
DVD Player
Wood Fireplace
Washer
Dryer
Dishwasher
Full Kitchen
Coffee Maker
Driveway Parking for 3
Garage Parking for 2

Master Bedroom (Queen)
Bedroom 2 (Queen)
Bedroom 3 (Double, Twin Single)
Brand New - Lake View 3 BR - Mountain Modern Design with Hot Tub!
Don't wait -
106
people are currently interested in reserving this property!
More…
Location Types
Lake
Mountain
Town
Lake View
Mountain View
Water views
Mountain views
Local Features
Laundromat
Massage Therapist
Pool/Spa
Hot Tub
Jacuzzi
Jacuzzi/hot tub
Entertainment
Television
Stereo
DVD Player
Satellite or Cable Service
Laptop Friendly
DVD player
529 Beaver Street
96148
Kings Beach
,
CA
United States
39° 14' 22.29" N, 120° 0' 56.9916" W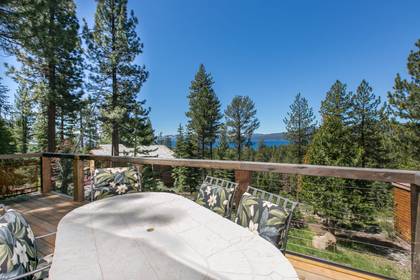 [8]
[9]
[10]
[11]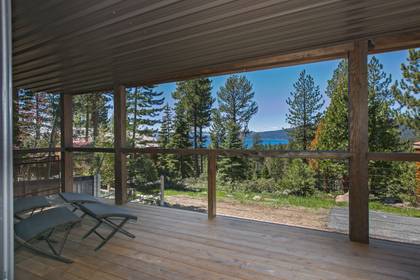 [12]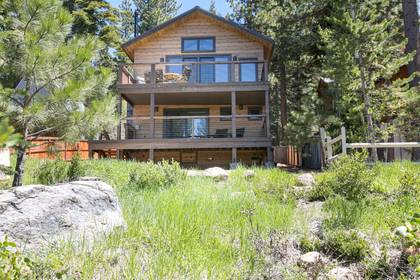 [13]
[14]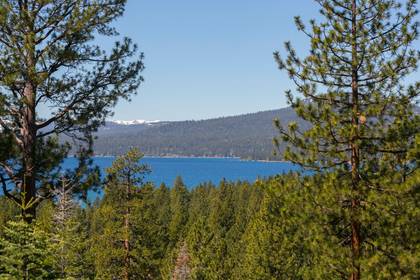 [15]
[16]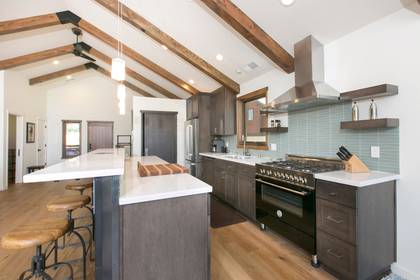 [17]
[18]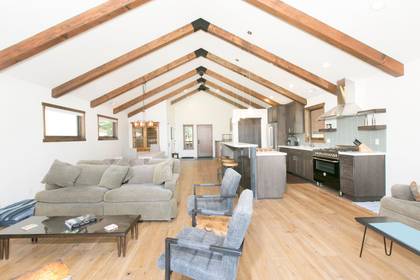 [19]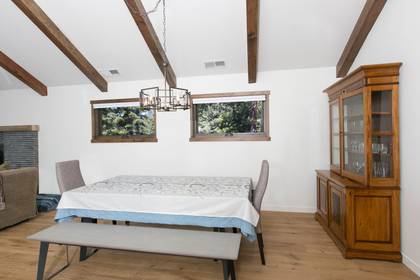 [20]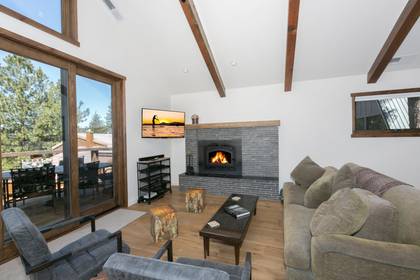 [21]
[22]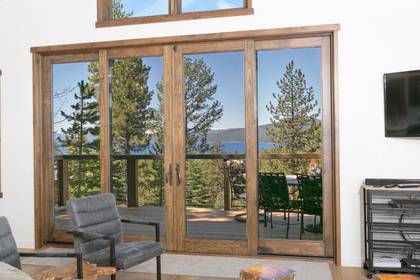 [23]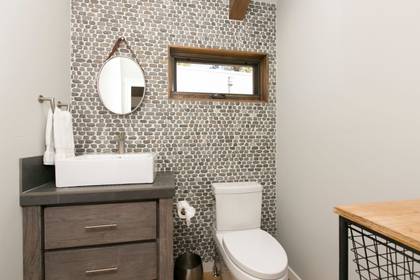 [24]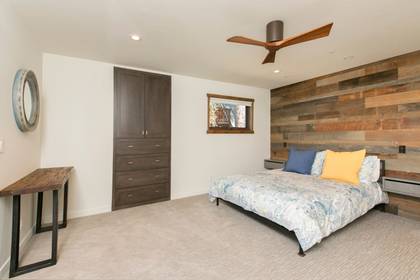 [25]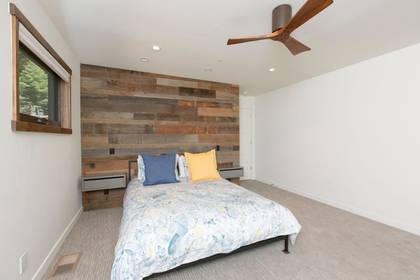 [26]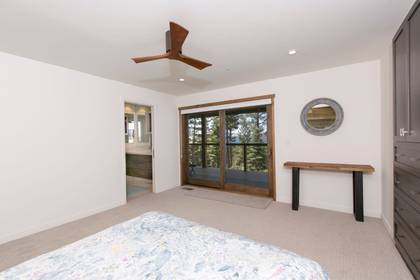 [27]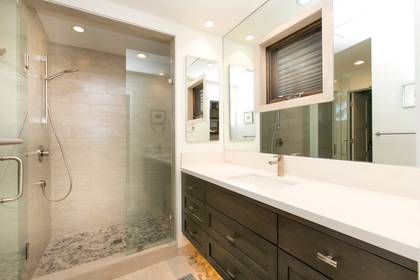 [28]
[29]
[30]
[31]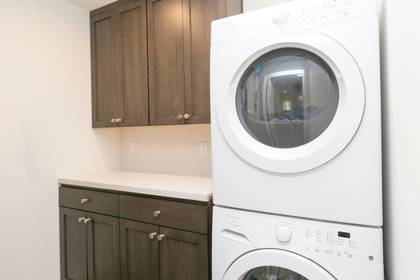 [32]
[33]
[34]
3 Bedrooms
2.5 Baths
Lake View
Pet Friendly
Private Hot Tub
Sitting only a ½ mile from the crystal clear waters of Lake Tahoe, this brand new Kings Beach vacation rental has everything you are seeking in your next mountain getaway.

When you stay at the Beaver Lake View Retreat vacation home, you'll enjoy a reverse floor plan with the main living area and kitchen on the upper level and three bedrooms below. Upstairs, the living space is beautifully defined; creating a sophisticated mountain spirit without sacrificing comfort. Modern, progressive design elements are smart and energy efficient. Perfect for entertaining, the living area, dining room and kitchen of this getaway are open - allowing for conversations and plenty of socializing. Of course, the star of the show is the stunning lake view that lays just our your back door.

Gorgeous stone counters give the kitchen ample space for you to create a memorable dish, while employing the skills of several helpers. Cooking will be as easy as it is fun with the 6-burner gas range and top of the line stainless steel appliances. Take the party outside and soak in the lake views while you enjoy an al fresco meal.

Downstairs, the master bedroom is simple, clean and contemporary. It also enjoys a lake view and direct access to the lower deck, perfect for a morning cup of coffee. Two guest rooms complete the lower level and share a full bath between them.

• Approx. 1850 Square Feet

• Hot Tub

• Gorgeous Lake views

• 42'' Flatscreen TV in Living Room

• Wood Fireplace

• NEW - Two Car Garage - Built in 2019

• 10 min drive to Northstar Ski Area, under 5 min drive to the lake.

• Well traveled dogs (2 maximum) welcome (fee applies)

ABOUT THE AREA

Located at the northern tip of Lake Tahoe, just west of the Nevada State border, is Kings Beach. Known for its outstanding public beach, kick back attitude, and easy access to mountain resorts, Kings Beach is a spot travelers return to year after year. The North Tahoe Event Center often plays host to festivals, concerts and community events, and downtown Kings Beach boasts shopping and dining options open year round.

Kings Beach State Recreation Area is the flagship beach site in the North Tahoe area. With a lake front stretch of 1,700 feet, it is the largest public access sandy beach on the North Shore of Lake Tahoe. Its south facing aspect and a lake floor that gradually deepens makes this one of the warmest swimming areas on the Lake. A beautiful playground area overlooks the water and barbecue and picnic areas are available. The beach is adjacent to shops, restaurants and the North Tahoe Event Center.

In the winter, you are just ten minutes from Northstar California. There, enjoy access to almost 100 trails and over 3,000 skiable acres, impeccable grooming, incredible tree skiing and enough variety to challenge every level of skier. Take advantage of world class terrain parks, cross country skiing, a youth Adventure Park, and a 9000 square foot ice rink surrounded by fire pits and a rink side bar.

POLICIES & DISCLOSURES

* All of our homes feature a full kitchen, washer and dryer, outdoor grill and wireless internet (any exceptions will be noted above).
Amenities
Internet
Free Wifi
Fireplace
Heating
Washer
Dryer
Parking
Telephone
Living Room
Hair Dryer
Ironing Board
Linens Provided
Towels Provided
Iron
Shampoo
Carbon Monoxide Detector
Fire Extinguisher
Hangers
Smoke Detector
Essentials
Internet Access
Cable/satellite TV
Parking space
TV
Linens provided
Towels provided
Washing machine
Private Entrance
Self Check-In
Lock Box
Linen provided
Outdoor Lighting
Bed Linens
Dates
Price
07/15/20 - 07/15/20

$500

/nt

07/16/20 - 07/16/20

$553

/nt

07/17/20 - 07/18/20

$575

/nt

07/19/20 - 07/19/20

$553

/nt

07/20/20 - 07/20/20

$481

/nt

07/21/20 - 07/22/20

$481

/nt

07/23/20 - 07/23/20

$500

/nt

07/24/20 - 07/24/20

$575

/nt

07/25/20 - 07/26/20

$425

/nt

07/27/20 - 07/29/20

$370

/nt

07/30/20 - 08/02/20

$425

/nt

08/03/20 - 08/05/20

$370

/nt

08/06/20 - 08/09/20

$425

/nt

08/10/20 - 08/12/20

$370

/nt

08/13/20 - 08/16/20

$425

/nt

08/17/20 - 08/20/20

$350

/nt

08/21/20 - 08/23/20

$400

/nt

08/24/20 - 08/27/20

$350

/nt

08/28/20 - 08/29/20

$400

/nt

08/30/20 - 08/30/20

$400

/nt

08/31/20 - 09/02/20

$350

/nt

09/03/20 - 09/03/20

$350

/nt

09/04/20 - 09/06/20

$400

/nt

09/07/20 - 09/07/20

$413

/nt

09/08/20 - 09/10/20

$413

/nt

09/11/20 - 09/11/20

$440

/nt

09/12/20 - 09/12/20

$320

/nt

09/13/20 - 09/16/20

$270

/nt

09/17/20 - 09/17/20

$446

/nt

09/18/20 - 09/19/20

$495

/nt

09/20/20 - 09/24/20

$446

/nt

09/25/20 - 09/26/20

$495

/nt

09/27/20 - 09/30/20

$446

/nt

10/01/20 - 10/01/20

$297

/nt

10/02/20 - 10/03/20

$352

/nt

10/04/20 - 10/08/20

$297

/nt

10/09/20 - 10/10/20

$352

/nt

10/11/20 - 10/15/20

$297

/nt

10/16/20 - 10/17/20

$352

/nt

10/18/20 - 10/22/20

$297

/nt

10/23/20 - 10/24/20

$352

/nt

10/25/20 - 10/29/20

$297

/nt

10/30/20 - 10/31/20

$352

/nt

11/01/20 - 11/05/20

$297

/nt

11/06/20 - 11/07/20

$352

/nt

11/08/20 - 11/12/20

$297

/nt

11/13/20 - 11/14/20

$352

/nt

11/15/20 - 11/19/20

$297

/nt

11/20/20 - 11/21/20

$352

/nt

11/22/20 - 11/22/20

$297

/nt

11/23/20 - 11/23/20

$327

/nt

11/24/20 - 11/24/20

$311

/nt

11/25/20 - 11/25/20

$390

/nt

11/26/20 - 11/26/20

$410

/nt

11/27/20 - 11/27/20

$390

/nt

11/28/20 - 11/28/20

$352

/nt

11/29/20 - 11/30/20

$297

/nt

12/01/20 - 12/03/20

$270

/nt

12/04/20 - 12/05/20

$320

/nt

12/06/20 - 12/10/20

$270

/nt

12/11/20 - 12/12/20

$320

/nt

12/13/20 - 12/14/20

$270

/nt

12/15/20 - 12/16/20

$311

/nt

12/17/20 - 12/17/20

$311

/nt

12/18/20 - 12/19/20

$690

/nt

12/20/20 - 12/23/20

$725

/nt

12/24/20 - 12/24/20

$725

/nt

12/25/20 - 12/25/20

$725

/nt

12/26/20 - 12/26/20

$845

/nt

12/27/20 - 01/02/21

$845

/nt

01/03/21 - 01/04/21

$805

/nt

01/05/21 - 01/07/21

$391

/nt

01/08/21 - 01/09/21

$436

/nt

01/10/21 - 01/10/21

$379

/nt

01/11/21 - 01/13/21

$340

/nt

01/14/21 - 01/14/21

$391

/nt

01/15/21 - 01/17/21

$436

/nt

01/18/21 - 01/18/21

$391

/nt

01/19/21 - 01/21/21

$340

/nt

01/22/21 - 01/24/21

$379

/nt

01/25/21 - 01/28/21

$340

/nt

01/29/21 - 01/31/21

$379

/nt

02/01/21 - 02/04/21

$340

/nt

02/05/21 - 02/07/21

$379

/nt

02/08/21 - 02/11/21

$340

/nt

02/12/21 - 02/14/21

$604

/nt

02/15/21 - 02/15/21

$575

/nt

02/16/21 - 02/18/21

$475

/nt

02/19/21 - 02/19/21

$575

/nt

02/20/21 - 02/21/21

$379

/nt

02/22/21 - 02/25/21

$340

/nt

02/26/21 - 02/28/21

$379

/nt

03/01/21 - 03/04/21

$340

/nt

03/05/21 - 03/07/21

$379

/nt

03/08/21 - 03/11/21

$340

/nt

03/12/21 - 03/14/21

$379

/nt

03/15/21 - 03/18/21

$340

/nt

03/19/21 - 03/21/21

$379

/nt

03/22/21 - 03/25/21

$340

/nt

03/26/21 - 03/28/21

$379

/nt

03/29/21 - 03/31/21

$340

/nt

04/01/21 - 04/01/21

$270

/nt

04/02/21 - 04/03/21

$320

/nt

04/04/21 - 04/08/21

$270

/nt

04/09/21 - 04/10/21

$320

/nt

04/11/21 - 04/15/21

$270

/nt

04/16/21 - 04/17/21

$320

/nt

04/18/21 - 04/22/21

$270

/nt

04/23/21 - 04/24/21

$320

/nt

04/25/21 - 04/29/21

$270

/nt

04/30/21 - 05/01/21

$320

/nt

05/02/21 - 05/06/21

$270

/nt

05/07/21 - 05/08/21

$320

/nt

05/09/21 - 05/13/21

$270

/nt

05/14/21 - 05/15/21

$320

/nt

05/16/21 - 05/20/21

$270

/nt

05/21/21 - 05/22/21

$320

/nt

05/23/21 - 05/27/21

$270

/nt

05/28/21 - 05/29/21

$320

/nt

05/30/21 - 05/31/21

$270

/nt

06/01/21 - 06/03/21

$311

/nt

06/04/21 - 06/05/21

$368

/nt

06/06/21 - 06/07/21

$311

/nt

06/08/21 - 06/10/21

$403

/nt

06/11/21 - 06/13/21

$460

/nt

06/14/21 - 06/17/21

$403

/nt

06/18/21 - 06/20/21

$460

/nt

06/21/21 - 06/23/21

$403

/nt

06/24/21 - 06/27/21

$489

/nt

06/28/21 - 06/29/21

$426

/nt

06/30/21 - 07/05/21

$528

/nt

07/06/21 - 07/08/21

$634

/nt

07/09/21 - 07/10/21

$510

/nt

07/11/21 - 07/11/21

$491

/nt

07/12/21 - 07/14/21

$444

/nt

07/15/21 - 07/18/21

$510

/nt

07/19/21 - 07/21/21

$444

/nt

07/22/21 - 07/22/21

$510

/nt

07/23/21 - 07/25/21

$536

/nt

07/26/21 - 07/28/21

$466

/nt

07/29/21 - 07/31/21

$536

/nt