It's finally here! Are you as excited as we are to connect with kindred members of our community, to relax and recharge, and to celebrate the beauty both within and all around us? We bet you are, so we've put together a list of a few insider tips to help you make the most of your weekend at Wanderlust Squaw Valley.
Take advantage of all the freebies. If you're traveling on a budget, don't let that hold you back. While access to class venues and activities require a ticket, the Wanderlust Festival village is free and open to all. Browse the market and make sure to stop by sponsor booths where you'll find sweet giveaways. And most evenings you'll catch complementary shows courtesy of musical artists on the free village stages.
Explore the surrounding area. While there is so much to do within the festival, it would be easy to go the whole weekend without leaving, do yourself a favor and schedule some down time to explore your surroundings. Make your way down to the lake for a paddleboard session, or dip in Big Blue. Summit a peak and take in the views, or grab a bike and explore the surrounding trails.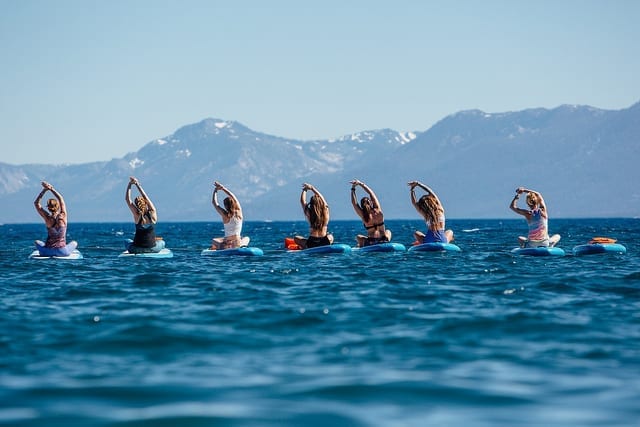 Shop local and score big. Make sure to check-out the Kula Market for everything from new yoga gear to locally made jewelry to a wide variety of foods and beverages.
Still need a place to stay for the weekend? We've got you covered. Check-out our available vacation rentals, find the perfect home base, and hit the road.